Carolina D. Tan, AICI CIP
One-On-One Coach
Group Facilitator
Corporate Image Consultant
Keynote Speaker
Online Trainer
PRC & HLURB Licensed Real Estate Broker
Carolina is a former runway, print & commercial model for projects such as American Standard, Wella International, Sunsilk Taiwan, Coca-Cola Vietnam, Emporio Armani, Louis Vuitton and Mastercard. She co-hosted Philippine celebrity talk show 'Oh No! It's Johnny' from 1997 to 1999. Carol is also a Cum Laude graduate of the Communication Program from the University of Santo Tomas Faculty of Arts & Letters.
Opportunity presented itself as she ventured out into real estate project selling and became a PRC Licensed Real Estate Broker in 2006. Formerly connected with the Antel Group of Companies for ten years, she's now with Megaworld Corporation under the Megaworld Brokers Network from 2017 to present. Carol's extensive travel overseas in Asia, North and South America has helped shape her diplomatic experience as well as her sales work exposure with BMW Philippines from 2005 to 2007 handling the expatriate market. She's an alumna of John Robert Powers International Manila and has been its active consultant at the school for sixteen years. Her areas of expertise evolved through the years to now include face-to-face & online coaching, consulting and soft skills business licensing to qualified clients.
She is a Certified Image Professional (CIP) from the world's leading and largest professional association of personal and corporate image consultants AICI (Association of Image Consultants International). In 2011 ENHANCE YOUR IMAGE Training Consultancy was formally established. She also finds joy in writing as evidenced by the relevant articles for AICI Global Magazine she has written from years 2014 to 2019. As far as love for the AICI Philippine Chapter and philanthropy goes, her contributions include:
Philanthropy Chair: AICI Philippine Chapter (2011 – 2012)
VP Membership: AICI Philippine Chapter (2012 – 2013)
VP Membership: AICI Philippine Chapter (2015 – 2016)
VP Marketing: AICI Philippine Chapter (2018 – 2020)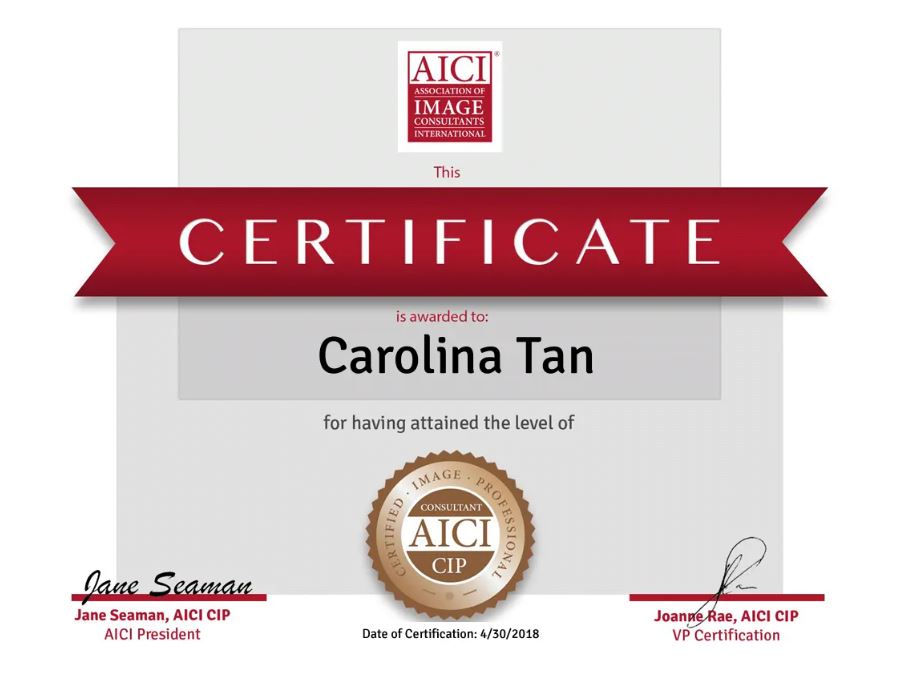 In 2016 Carolina accomplished another feat being the first image consultant to become the Licensed IITTI Master Instructor, from the Institute of Image Training & Testing International (IITTI) for the Republic of the Philippines. The pioneer corporate batch (Faith In God – RPM Professional & Technical Services Corporation) passed their IITTI Business Level 1 with flying colors last 31st August 2016.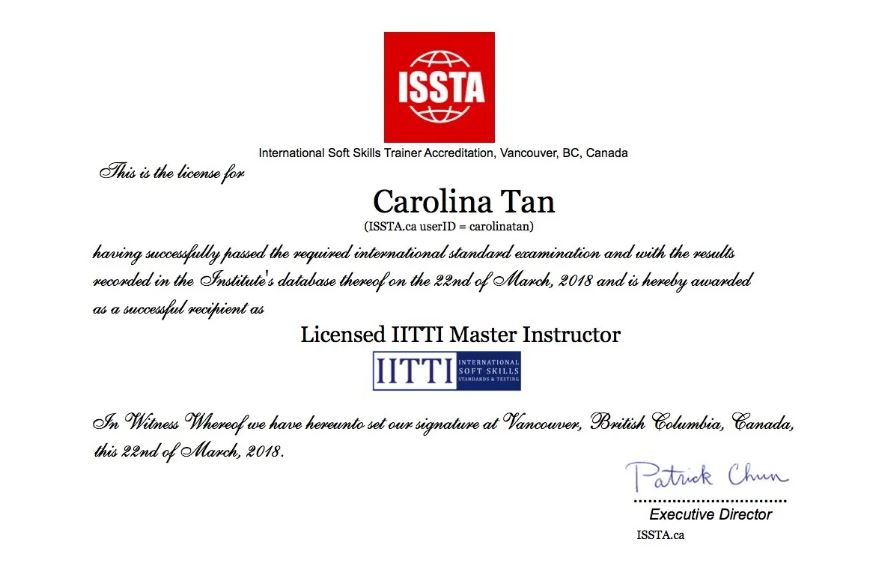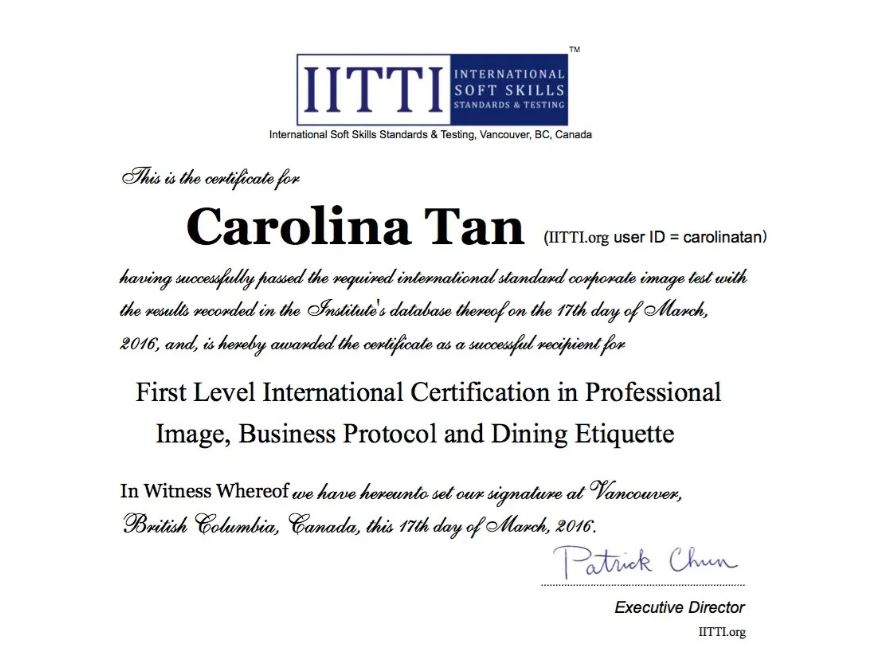 "IMAGE naturally exists in each person. Underneath the surface, with the right knowledge & proper training, one can learn to believe and discover the true value within. This once brought outward will certainly exhibit a most beautiful individual."

– Carolina