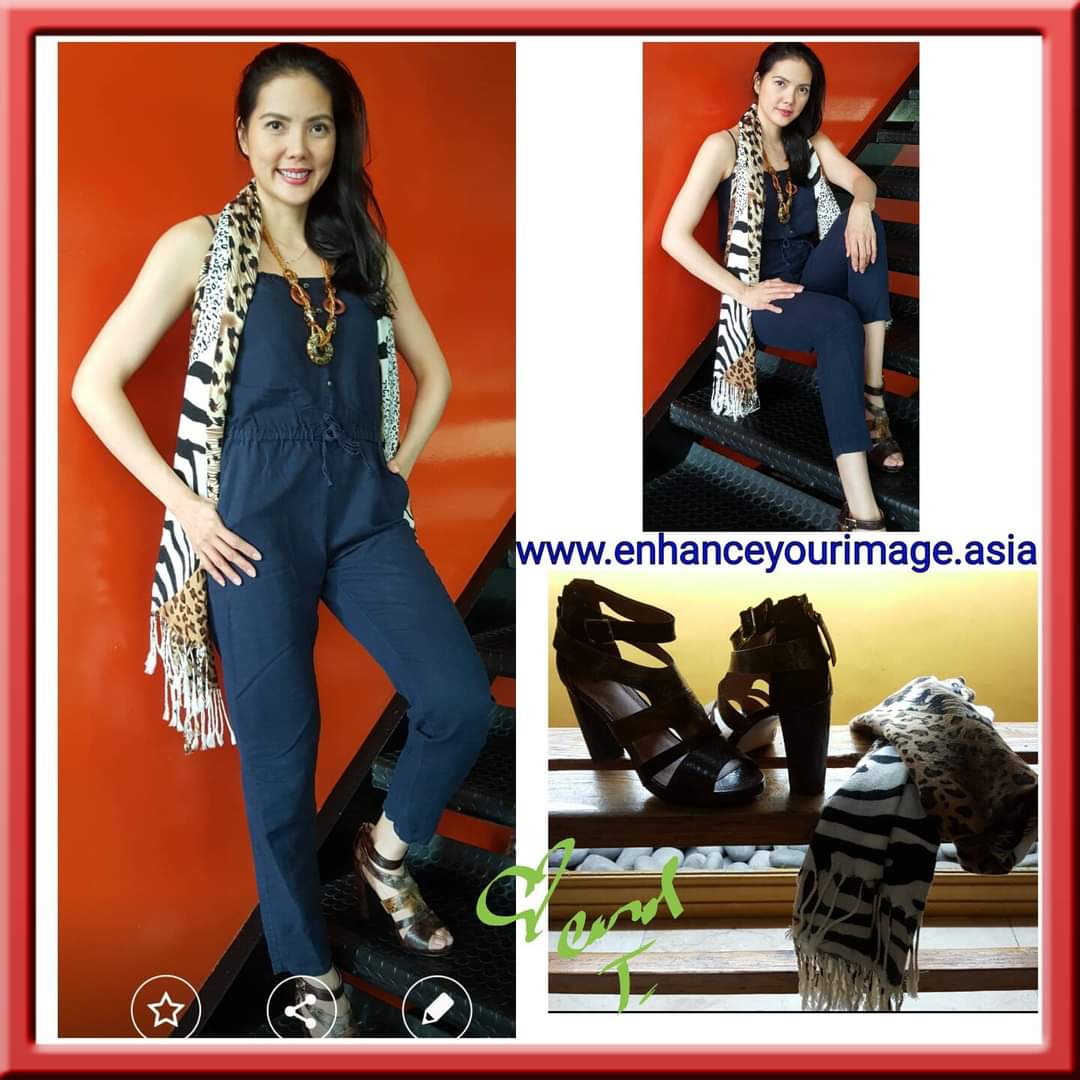 JUMPSUITS FOR WOMEN: No two bodies are alike & having a garment that fits all types is almost impossible. However a JUMPSUIT which at times is referred to as a COVERALL or ROMPER may have more advantages as a whole. It allows one ease of movement especially when a lot of walking throughout the day is involved; it can hide some figure flaws depending on the style one chooses; and can be easily accessorized to dress up or down.
What is it? It is a one-piece garment that incorporates a top with a trouser bottom, and the term was coined way back in the early 1900's.
My choice for today is one made of medium weight fabric in a monotone color with spaghetti straps perfect for the hot weather. As for footwear wearing this snake hide brown gladiator shoes adds height & is a great choice due to its chunky heels. Finally the earth toned wooden & plastic beaded huge scale necklace & animal print shawl completes. How Do I Look?