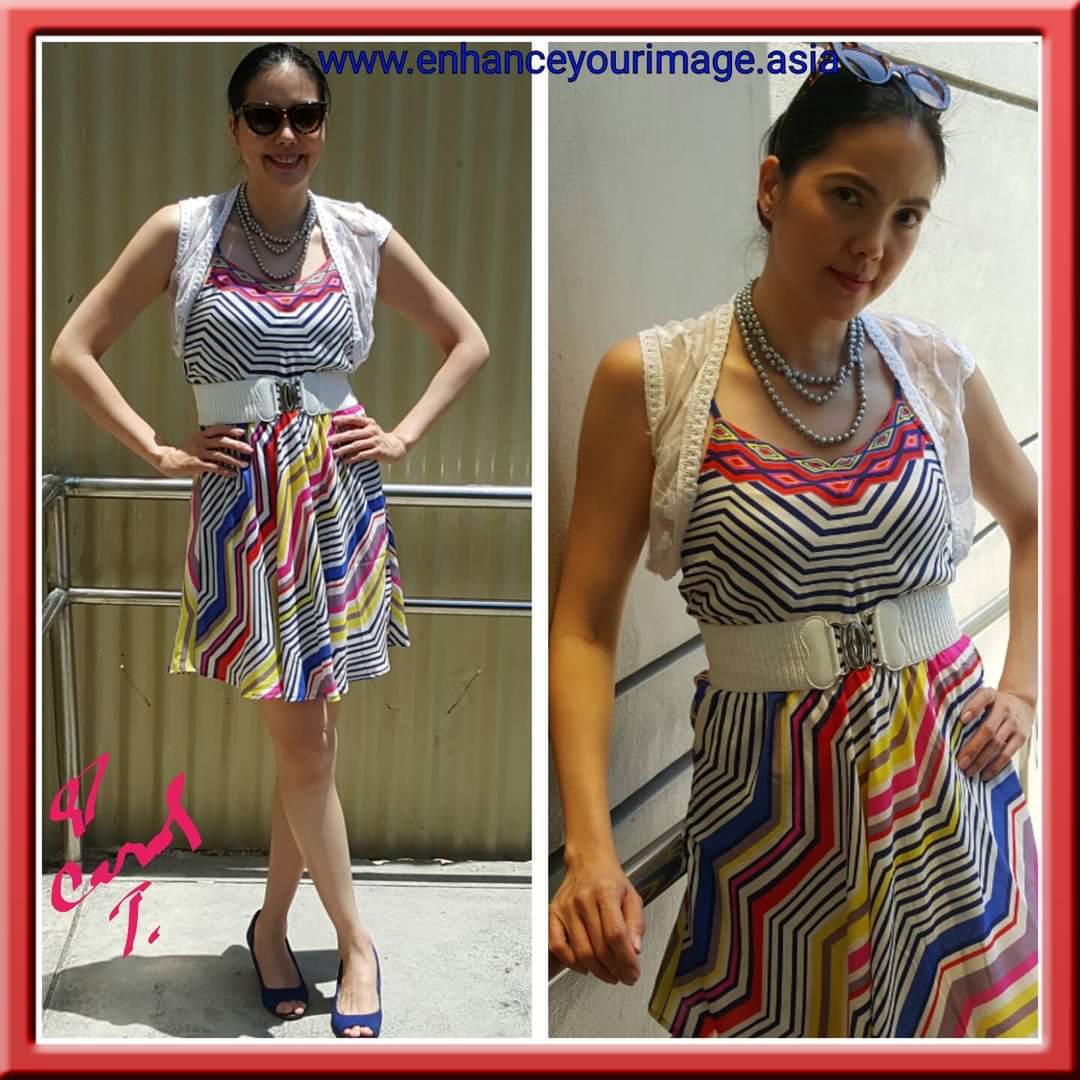 Not all lines are created equal. Think about it we have straight verticals, widening horizontals & the flattering diagonals.
Today's summer dress I'm wearing comes in a silk fabric with a full lining underneath, with many splashes of colors that brighten my day. The various diagonal lines whether chevron prints, asymmetric cuts etc. create a visual illusion making one appear slimmer & narrower especially at that area where you place the downward sloping angle.
Accessorizing with basic pearls, white elastic belt, a laced bolero, sunglasses & with peep-toe wedge as footwear spells stylish comfort. How Do I Look?