Fifty participants from all over the country came together for a 2-day intensive training for the LEADERS CONFERENCE 2017! Entitled "REINVENTION: Adopting a Global Standard for Impact & Influence", everyone came on the first day as early as 07:30 in their formal business attire.
Professional Appearance, Business Protocol & Dining Etiquette are the main categories of the training. Drawing out names from a transparent fish bowl made sure that everyone is given an equal chance to participate with the many activities involving live demonstrations as business introductions, personal space in North America & telephone etiquette. Thinking on their feet doing the ROCKTELL Open Interview Videos via the paid passes added color & surprise to the afternoon.
The fine dining set-up on the 2nd day truly made the principles come to life as everyone got to do hands-on practice. Culminating the day with a Self-Test simulating a timed IITTI Level 1 Online Exams got everyone on a serious note with the highest scorer being Ms. Sheila Ablay of Megaworld Brokers Network.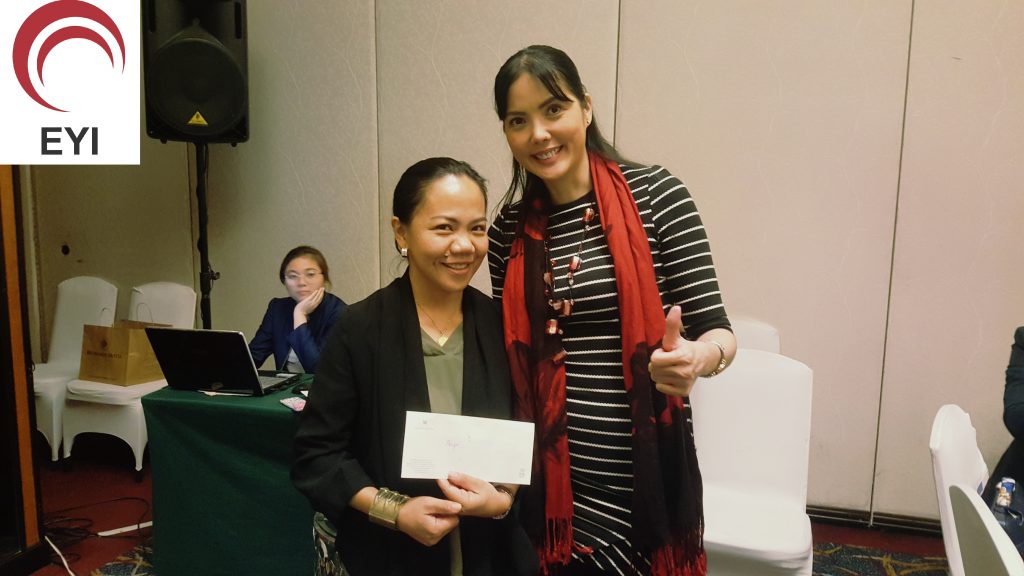 A big thank you to MEGAWORLD CORPORATION At The Fort headed by Mr. Noli D. Hernandez, with team including the active presence of Reina Chiquillo, Aileen Endaya, Evan Villaruel, Vina Leonardo, Carlo Sule & Nikki Alviar.