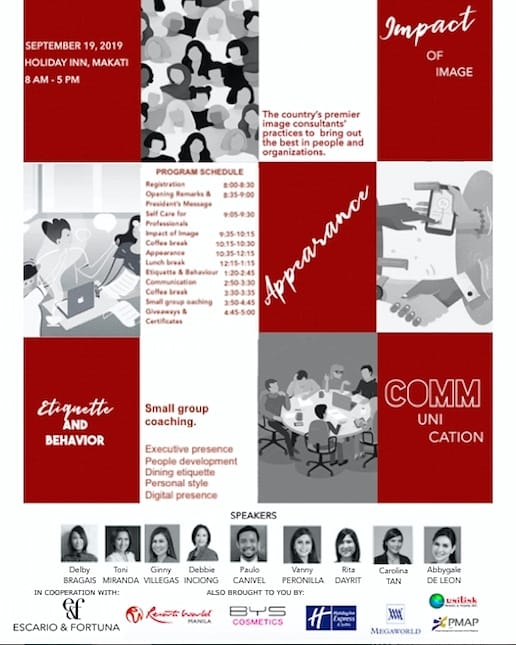 LAST FEW SEATS LEFT! The room is packed. See you all on Thursday September 19th! 😊
https://www.eventbrite.com/e/impact-of-image-best-practices…
Join us & learn! For my segments:
Oral communication is one of the most important life skills one can ever learn. It is one thing to be heard & another to be.."UNLOCKING CAREER SUCCESS VIA VERBAL COMMUNICATION IN 3 WAYS". And..
Group Coaching: Is talent development merely a job function of human resources? How do you develop employee skills to become most valuable for your company? These and more.."FROM HO-HUM TO HIGH VALUE ASSET".
I Stand Out & Shine! I
www.enhanceyourimage.asia