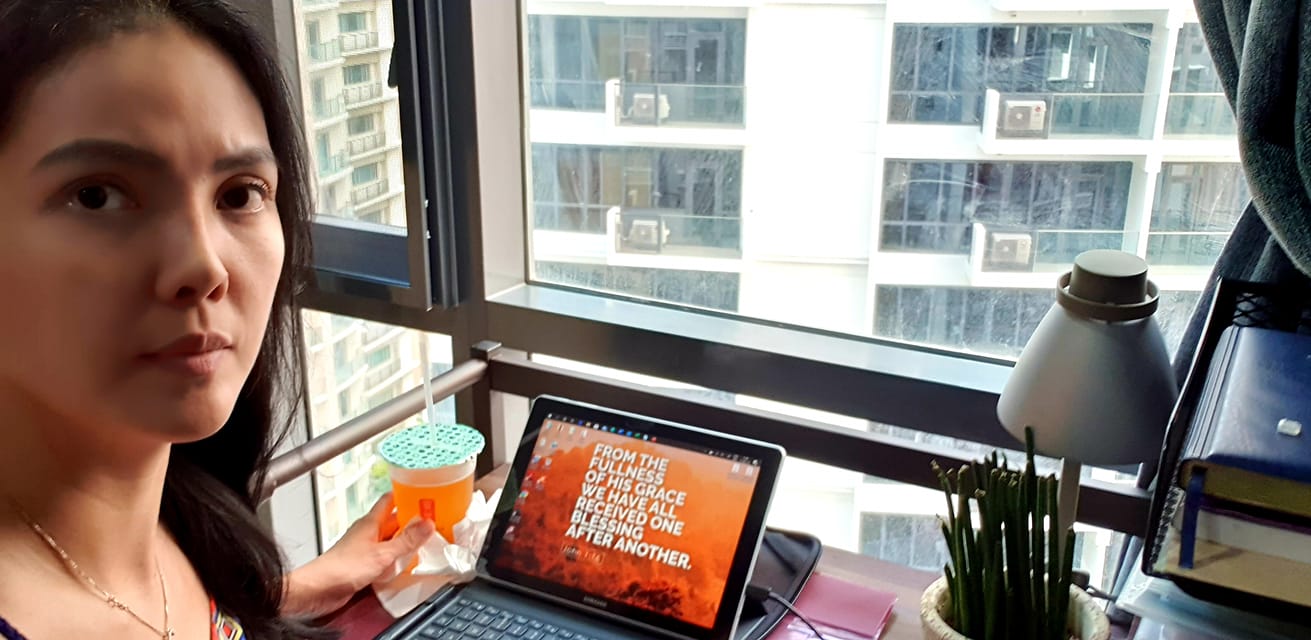 Wherever one is based at the moment, that can be the best place to be productive given our present reality this 2020. From outbreak, to epidemic to now global virus pandemic..Let me share my top 3 tips:
1) INNER MINDFULNESS. Since the new year, I made it a daily habit to read while listening to the day's devotional. My favorite site that sends me the daily topic readings can be checked at www.odb.org. This includes all the specific books from both old & new testament. I find these encouragements very relevant & soothing to the soul.
2) STAY IN TOUCH. Gone were the days where keeping in touch is a burden & such an effort. Today everyone can be reached & there's no excuse why you cannot do this. Using the right social media channel that works best can be maximized to good use. I find this especially useful at work when I need to coach an individual / corporate client remotely; or video chat with a property buyer before sending out specific project details.
3) POSITIVE PERSPECTIVE. This too shall pass. Let me borrow a quote "STAYING POSITIVE does not mean that things will turn out okay. Rather it is knowing that Y-O-U will be okay no matter how things turn out."
I Stand Out & Shine! I
www.enhanceyourimage.asia
#IHaveABigAndWonderfulGod
#CertifiedImageProfessional
#EnhanceYourImageTrainingConsultancy
#LicensedRealEstateBroker
#CDTRealEstate