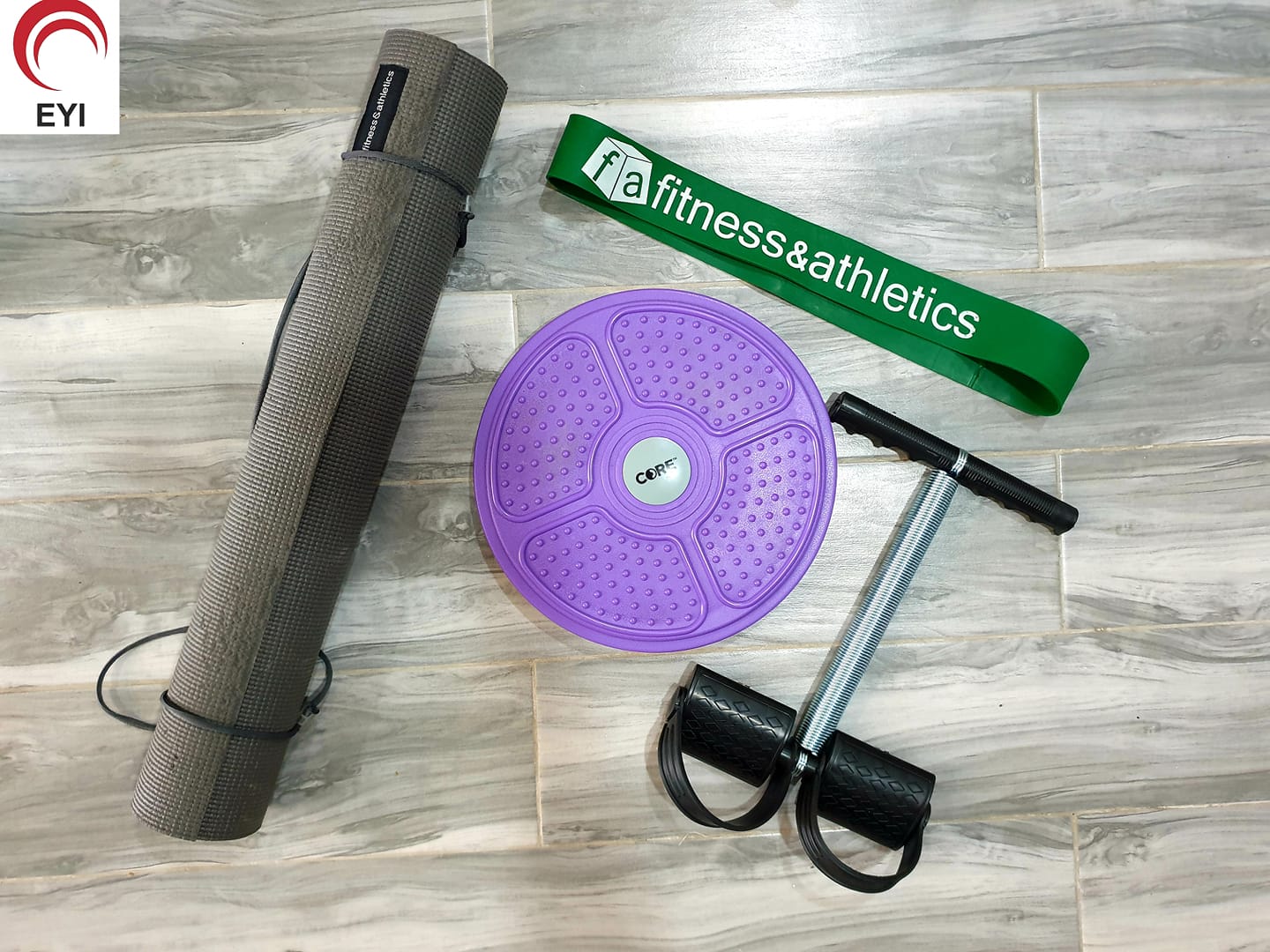 HOW TO STAY FIT DURING QUARANTINE SEASON: These are our only available exercise items here at the unit. For a long while I have been used to the gym complete with equipments. Since we've downsized to condominium living, gone are the days where a bench press, nautilus machine & some free weights abound. So how can one stay in shape these days? My top 3 tips are:
1) MAKE A COMMITMENT TO ACTUALLY EXERCISE. Mine are M-W-F for 90 minutes tops. And believe I am also wearing workout clothes & proper footwear here.
2) BE CONSCIOUS OF TIME & JUST DO IT. The hardest part is getting started but as soon as you feel the sweat breaking out, you will keep going. I begin with 25 minutes of stretching & warning up of muscles. I am very grateful to have experienced & learned many maneuvers during the time when I had a personal trainer at the gym. Those 100 sessions did not go to waste.
3) YES TO FREELETICS! This is an intense activity that uses one's body weight. Check out Google & YouTube for the many variations of the workout. And please be reminded to be sensible & start doing the easier ones before you progress further. Now is not the time for injuries.
What are your fitness goals today? Sharing mine include: MUSCLE TONING, INCREASING STAMINA & IMPROVING FLEXIBILITY. The plus of not gaining weight will come as a bonus.
I Stand Out & Shine! I
www.enhanceyourimage.asia