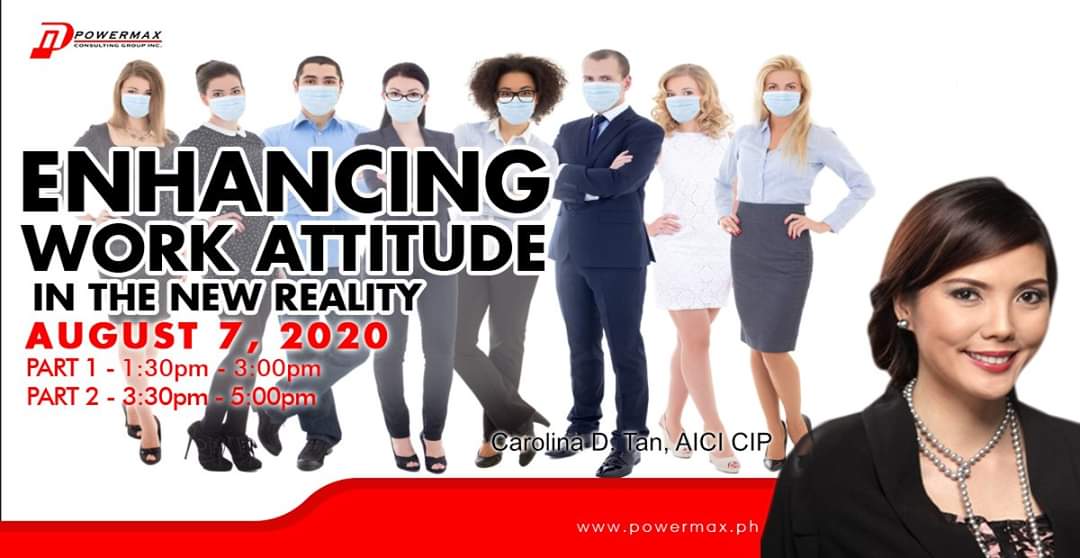 E͟N͟H͟A͟N͟C͟I͟N͟G͟ ͟W͟O͟R͟K͟ ͟A͟T͟T͟I͟T͟U͟D͟E͟ ͟I͟N͟ ͟T͟H͟E͟ ͟N͟E͟W͟ ͟R͟E͟A͟L͟I͟T͟Y͟
August 07, 2020
In this pandemic, your employees' attitude will significantly affect your company's survival and success. It is not uncommon during this trying period for anxiety and negativity to affect the staff resulting in poor sales performance, below-par quality of work, lower productivity, disengaged personnel, and a high turnover rate – and that can be very detrimental to your organization. Businesses that thrive are those with employers and managers who are mindful not just of sales but also of the morale of the people. Don't leave it to chance when you can do something concrete to enhance their work attitude in the new normal. Let them join this special webinar to give them a stable, positive and happy disposition, and make them more productive. The best investment you can make today.
Please click here for more details
https://bit.ly/2CUhdrD
You can also visit
Our website www.powermax.ph
Our FB Page: https://www.facebook.com/PowermaxPH/
Or call 8470-1055
Seats are limited. Please register early.