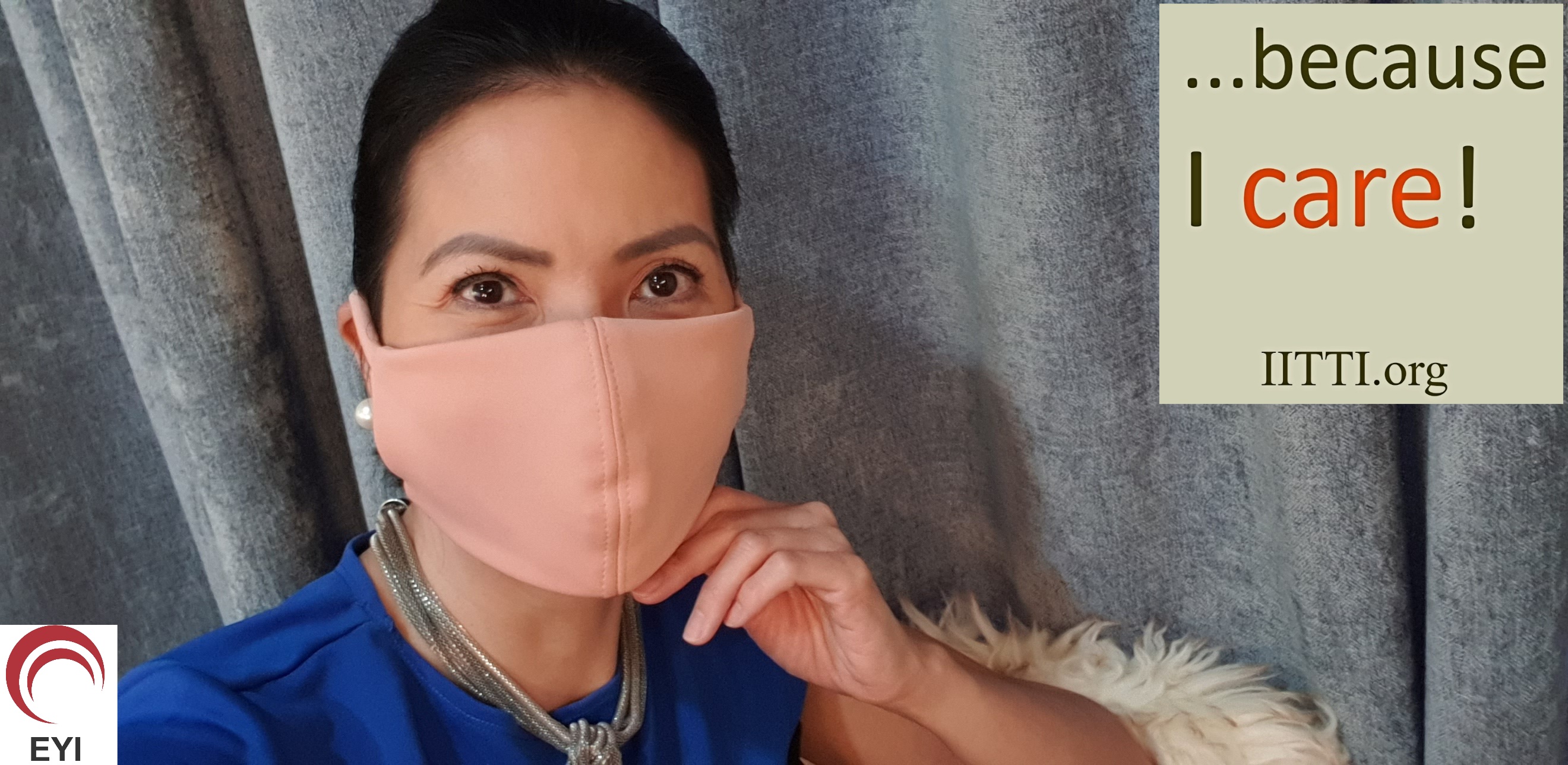 "BECAUSE I CARE" IITTI – United Nations Sustainable Development Project campaign.
Do you know that when we wear masks: 1) This provides a barrier between the one wearing it & protects others around them. 2) The mask prevents a person who is sick from spreading virus. 3) This is an act of love & shows consideration for the health of others.
*ENHANCE YOUR IMAGE Training Consultancy, Philippines is one with IITTI for this global initiative.
For questions on how you can earn your World Civility Index (WCI) point/s, CONTACT US at +63-917-8549887 or email carol@enhanceyourimage.asia.
"Thank you Carolina Tan, Licensed IITTI Master Instructor and AICI CIP, for stepping up and take the role of the Philippines Ambassador for our IITTI "Because I Care!" campaign! An IITTI – United Nations Sustainable Development Project. This is an act of showing the world that you can about people around you, especially those weak and can't fend for themselves. Pay attention to our focal point:
where we encourage everyone to post their pictures over there when we launch Aug14, 2020 8:00pm Singapore time (8:00am New York time)." – Patrick Chun IITTI Executive Director
I Stand Out & Shine! I
www.enhanceyourimage.asia