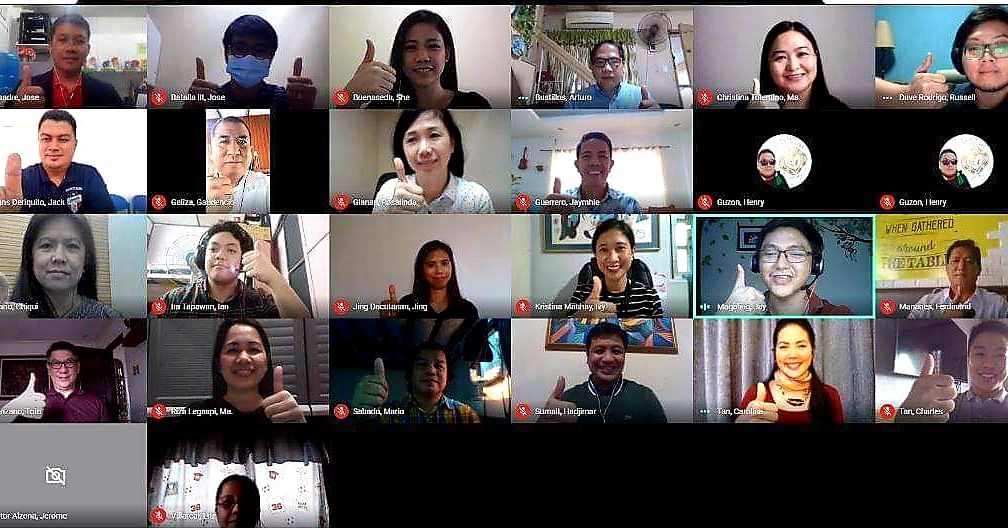 A big "THANK YOU" to these Group of Companies – Unistar Credit & Finance, Transcycle & Powercycle for your trust and commitment in completing our 2-Day Corporate Training via Google Meet!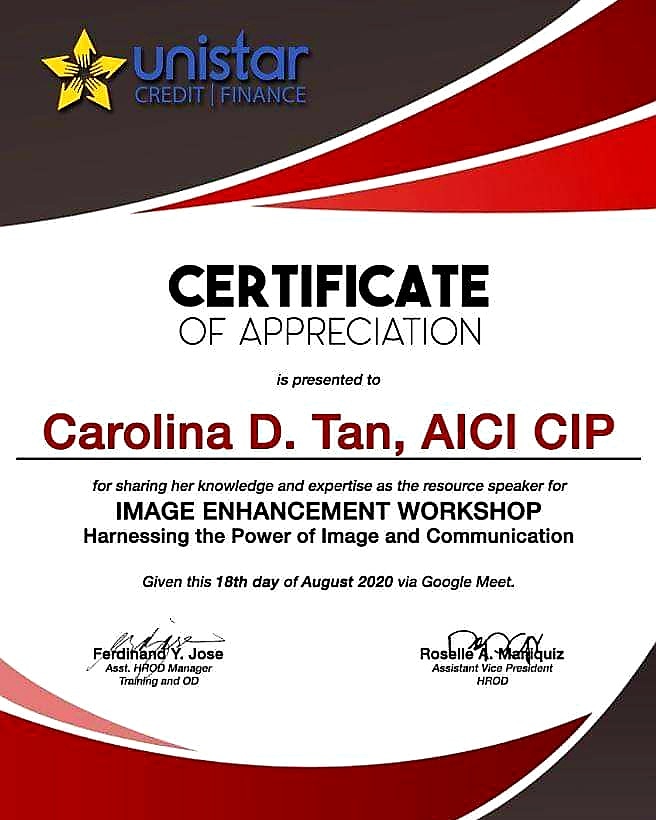 I Stand Out & Shine! I
www.enhanceyourimage.asia
Private Coaching. Corporate Training. Online Learning. CONTACT US at +63-917-8549887 or email carol@enhanceyourimage.asia.
#CertifiedImageProfessional
#AssociationOfImageConsultantsInternational
#AICIPhilippineChapter
#InternationalSoftSkillsStandardsAndTesting
#LicensedIITTIMasterInstructor
#EnhanceYourImageTrainingConsultancy