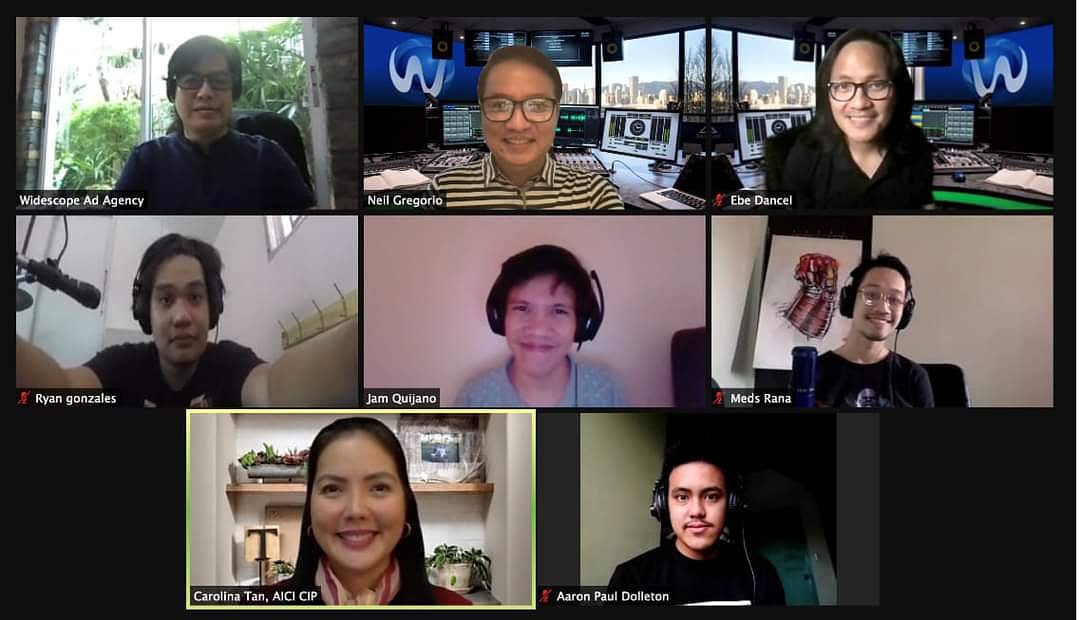 We had a wonderful webinar Session 1: APPEARANCE MATTERS yesterday March 24th. Shout-out to Mr. Vic De Vera, President of Widescope Entertainment Corporation; Neil Gegorio, Entertainment & Musical Director; Ebe Dancel, A&R Manager and artist; to our musical talents Ryan Gonzales, Meds Rana & Aaron Paul Dolleton (From the local band 46 Hope St.); and singer-songwriter Jam Quijano. Cheers! 🍷
Looking forward to receiving the post-activity homeworks of our participants which will include an honest assessment of self, current photos to support personal & brand presence and recorded videos to demonstrate various learnings. It takes mutual efforts of time, discipline and an open mind to keep going especially in today's situation of still ongoing pandemic. A gentle reminder to all of us "During times of crisis, CHRIST is!".
This is part of Enhance Your Image Training Consultancy's commitment in collaboration with Widescope Entertainment to conduct the series of online trainings entitled "IMAGE FOR PERSONALITY, PRESENCE & POWER". The series runs until 21st April.
---
Private Coaching. Corporate Training. Online Learning. CONTACT US at +63-917-8549887 or email carol@enhanceyourimage.asia!
I Stand Out & Shine! I
www.enhanceyourimage.asia