A big THANK YOU & CONGRATULATIONS to the one & only Direk Raymond Villanueva! ❤ Your talent is priceless. Cheers also to Absolutely Fab production head Nathan De Leon & Edgardo Medina 😊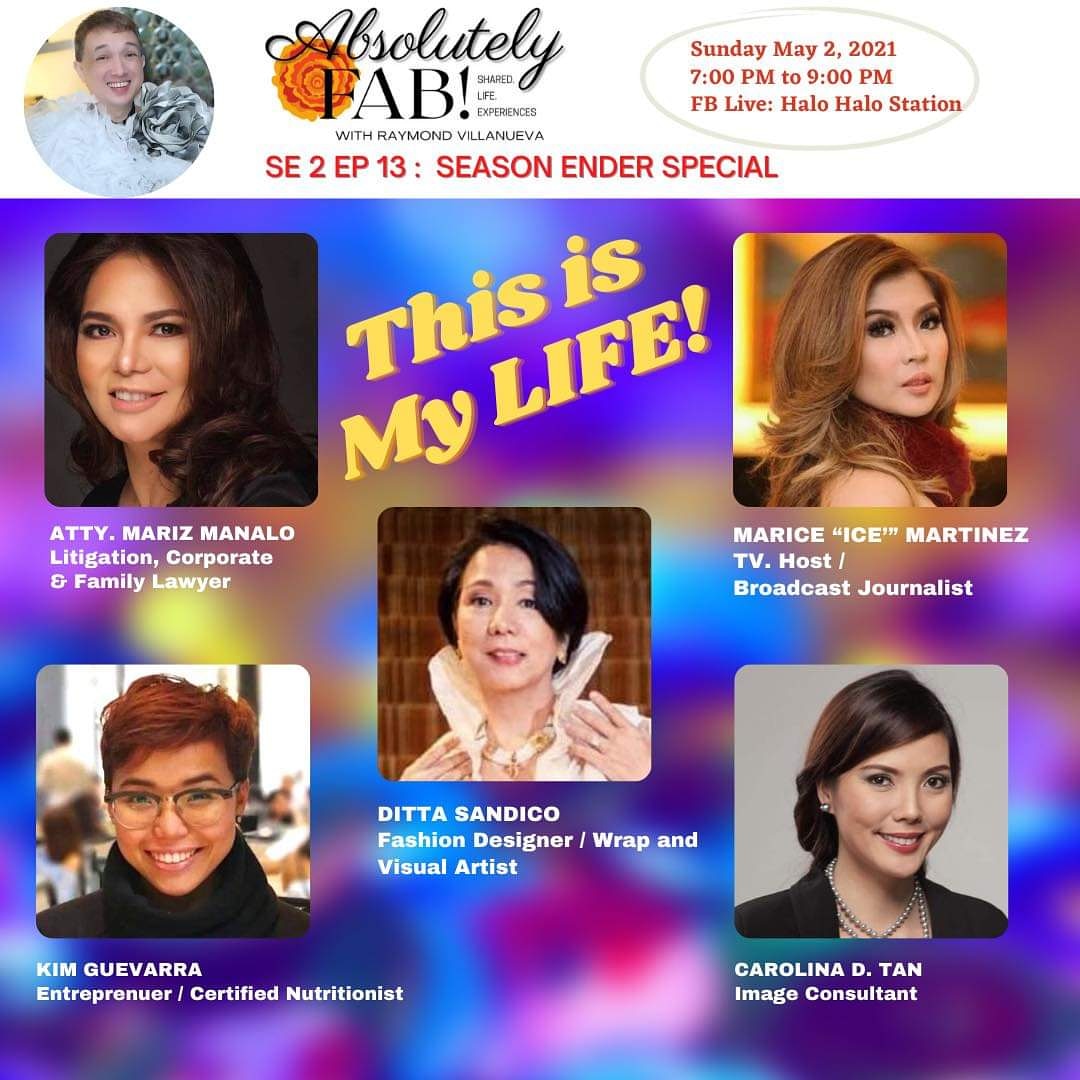 Season 2, Episode 13: Season Ender Special
It is my privilege to be one of the guests in tonight's season ender special episode of Absolutely FAB! Direk Raymond is one candid and stylish host who can make his guests feel at home & comfortable. From direct questions such as: What defines Carol Tan; are titles & accomplishments important; how will you brand the Philippines after this pandemic is over; words to describe what makes one absolutely fab!
May I also add now in this blog that EYI & Carolina Tan are one and the same. As a solopreneur you cannot take the person out of the brand. I am an IMAGE CONSULTANT helping private, corporate & online clients in the areas of soft skills. One of my greatest passions is to teach and cascade knowledge to others. I've been fortunate to work with local and global brands here in the Philippines in addressing their pain points (e.g. customer service, staffs retention, overhaul of corporate image etc.)
I Stand Out & Shine! I
www.enhanceyourimage.asia
***
Private Coaching. Corporate Training. Online Learning. CONTACT US at +63-917-8549887 or email carol@enhanceyourimage.asia!