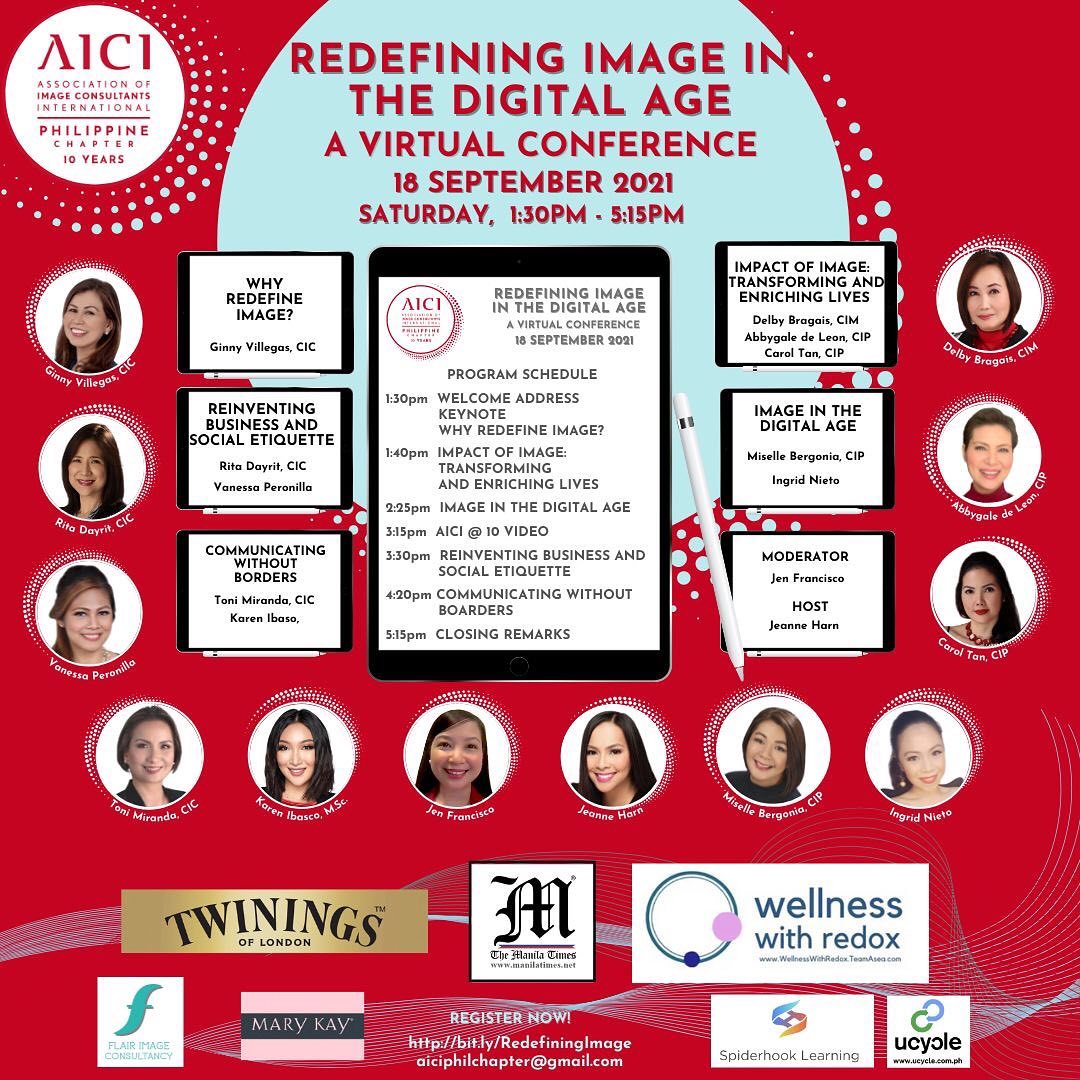 Borrowing from Robert H. Schuller, "Spectacular achievement is always preceded by unspectacular preparation."
Want to be empowered by the movers and shakers of the image industry? This was evident after our recently concluded virtual conference entitled Redefining Image in the Digital Age last September 18th. Our seasoned image consultants at the conference were present namely: Ginny Villegas AICI CIC, Delby P. Bragais AICI CIM, Abbygale Arenas AICI CIP, Carolina Tan AICI CIP, Miselle P. Bergonia, AICI CIP, Jen Alava-Francisco, Rita Linda Dizon Dayrit AICI CIC, Vanessa Valera-Peronilla, Toni Miranda – Motivational Speaker, Karen Ibasco M.Sc, Ingrid Nieto-Pagulayan and Jeanne Harn!
This event took at least 3 months of serious planning. Individual efforts from each member included the following: lots of online meetings, getting sponsors, tapping companies to bring in delegates, marketing promotions, uploading video invites & posts etc. among others.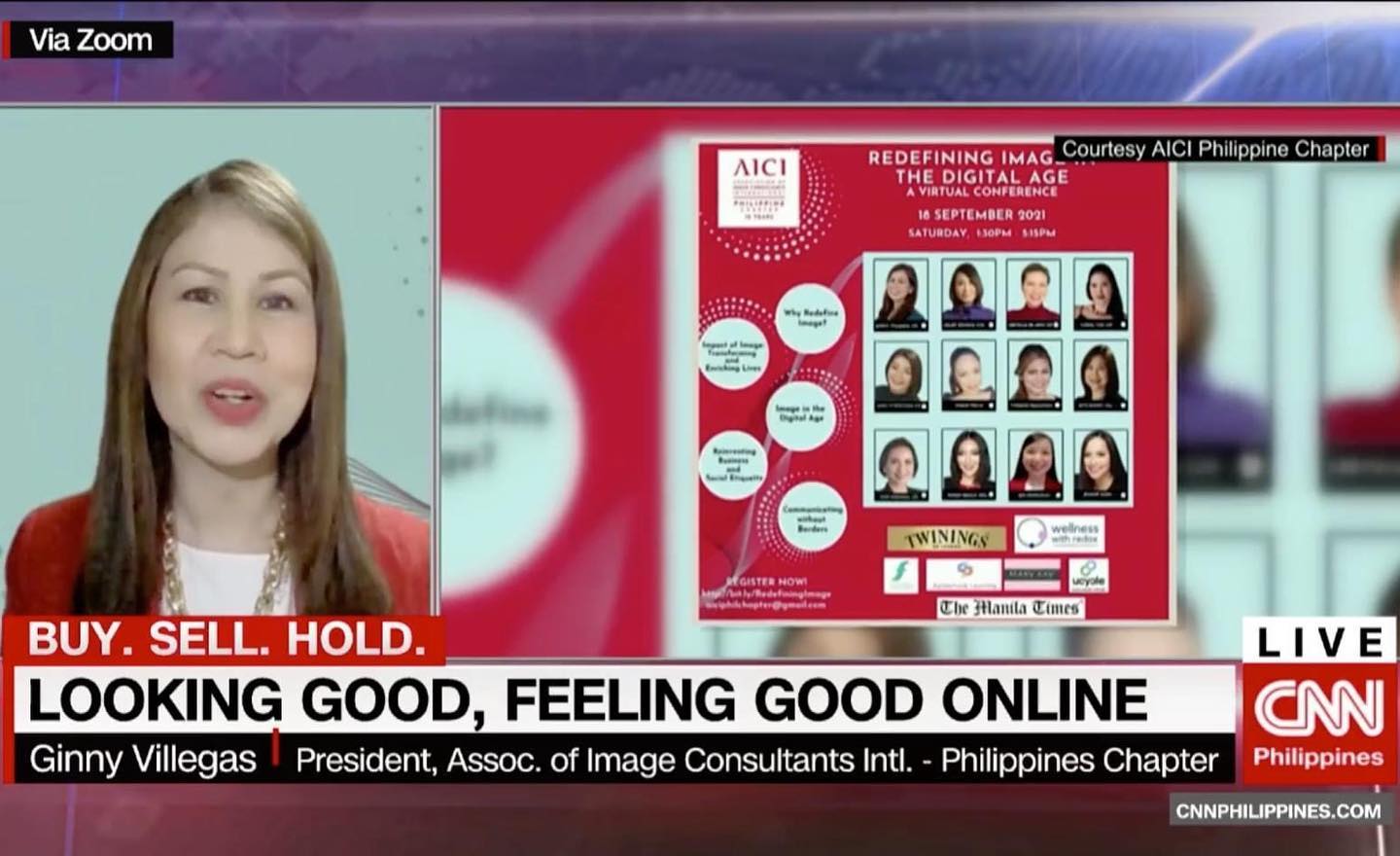 The welcome address & keynote "Why Redefine Image" was given by AICI Philippine Chapter incumbent president Ginny Villegas, AICI CIC. This was followed by a panel discussion on "Impact of Image: Transforming & Enriching Lives" moderated by Jen Alava-Francisco. The panel is composed of seasoned image consultants Delby Bragais AICI CIM, Carolina Tan AICI CIP and Abbygale De Leon AICI CIP. The three took turns answering questions ranging from what image consulting is, the top challenges that clients have shared in their programs, how image enhancement has transformed the lives of individuals & teams, and finally the top techniques for adopting to the new normal.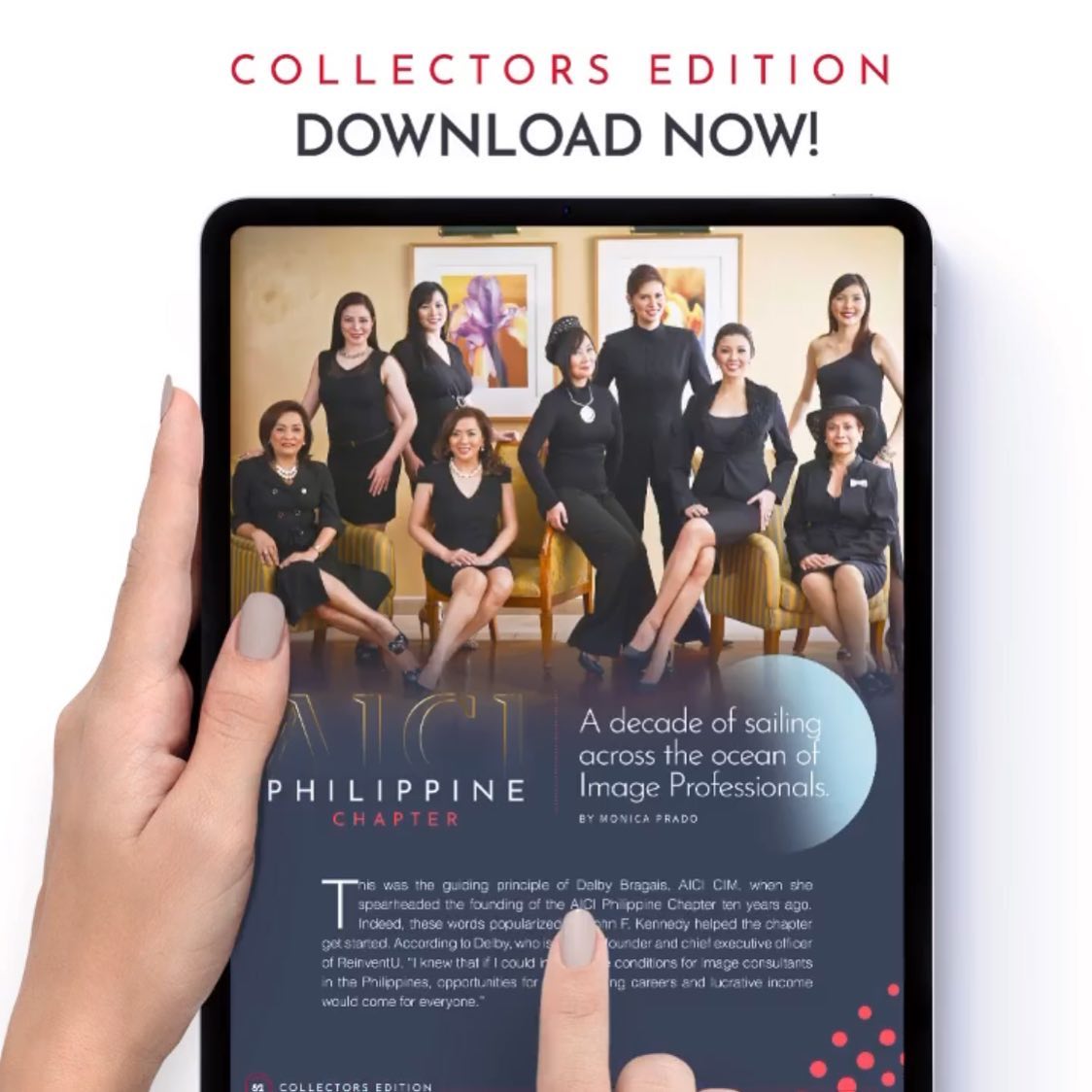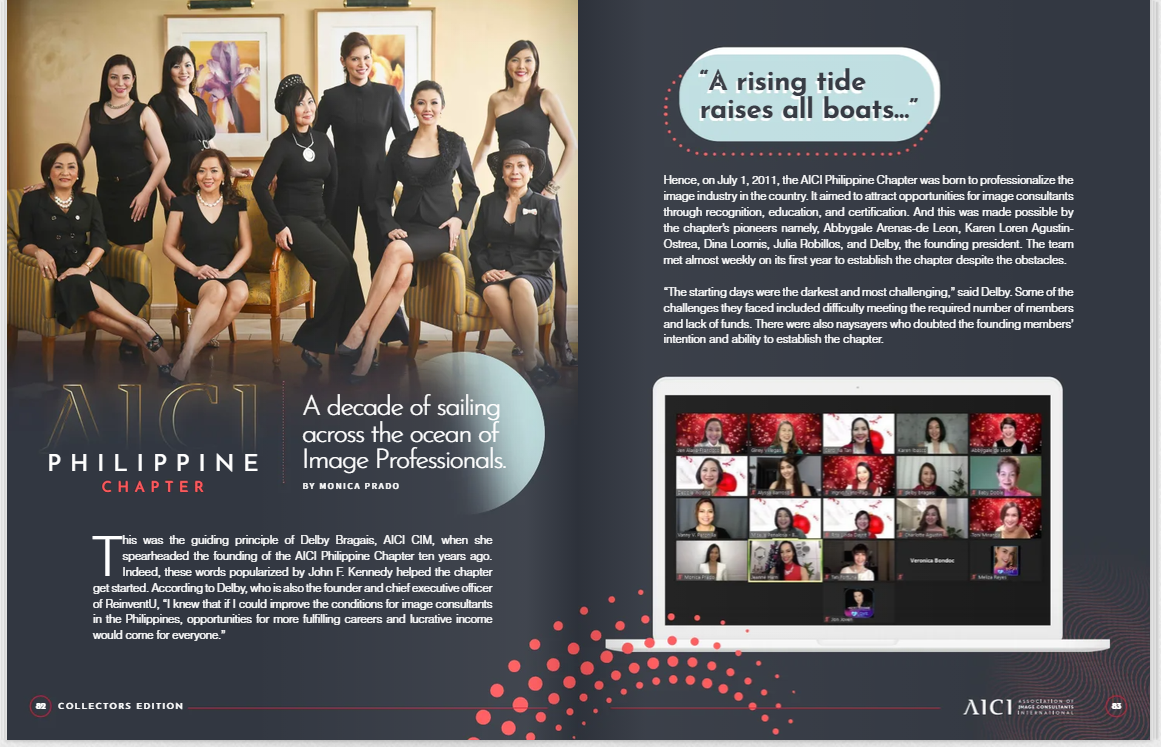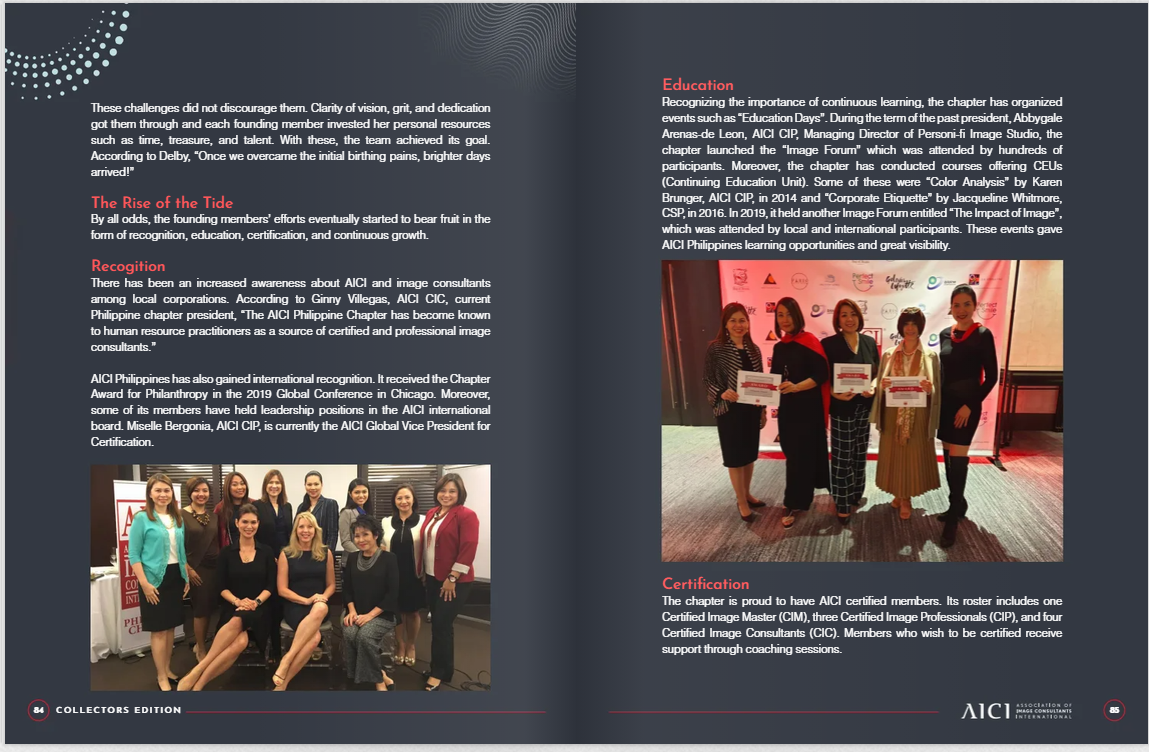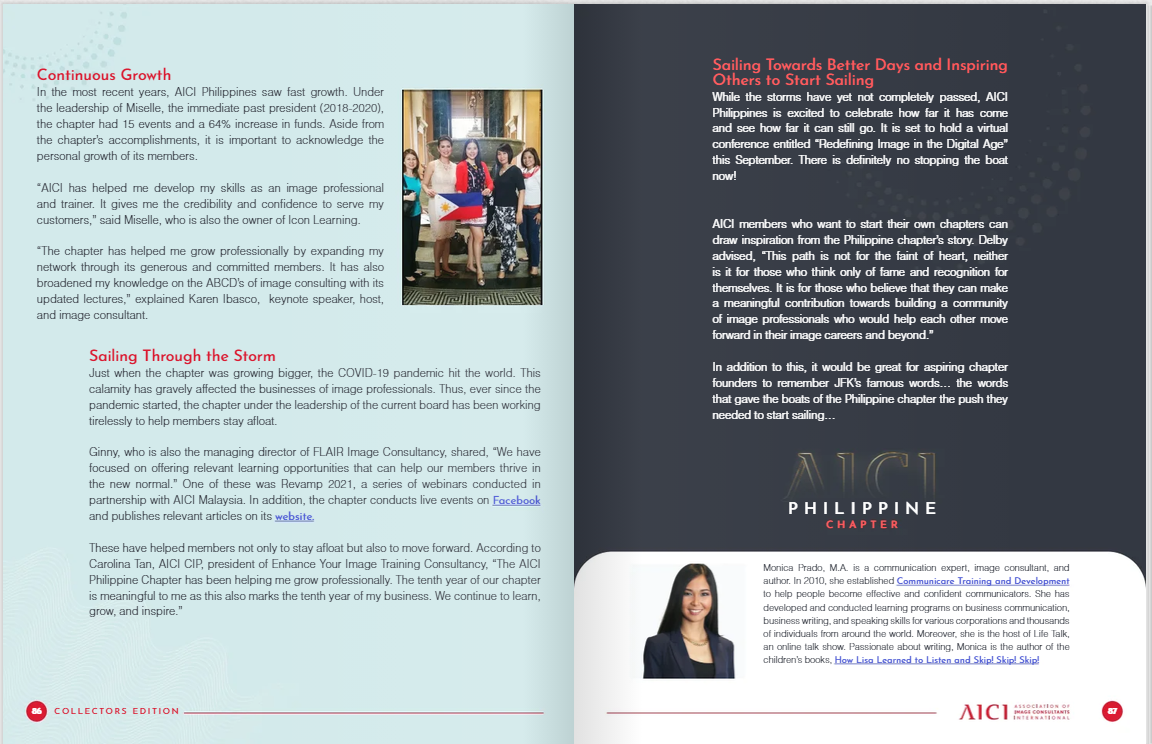 On this Saturday afternoon, the energy & commitment translated to a highly productive and engaging session. Thank you to our great team of speakers who worked in tandem: Miselle Bergonia AICI CIP & Ingrid Nieto who discussed about "Image in the Digital Age". This was followed by Rita Dayrit AICI CIC & Vanessa Peronilla with their topic on "Reinventing Business & Social Etiquette". Lastly Toni Miranda AICI CIC & Karen Ibasco shared on the area regarding "Communicating Without Borders". All of these were handled very well by our conference host Jeanne Harn.
On the lighter side, we also had a raffle draw. CONGRATULATIONS also to the following winners: 1) Appearance – Lhoree Valerio; 2) Behavior – Anne San Gabriel; 3) Digital Presence – Lethal Shalimar Binag; 4) Social Media and Technology – Hazel Yap; and 5) Early Bird – Benedict Lim 🙂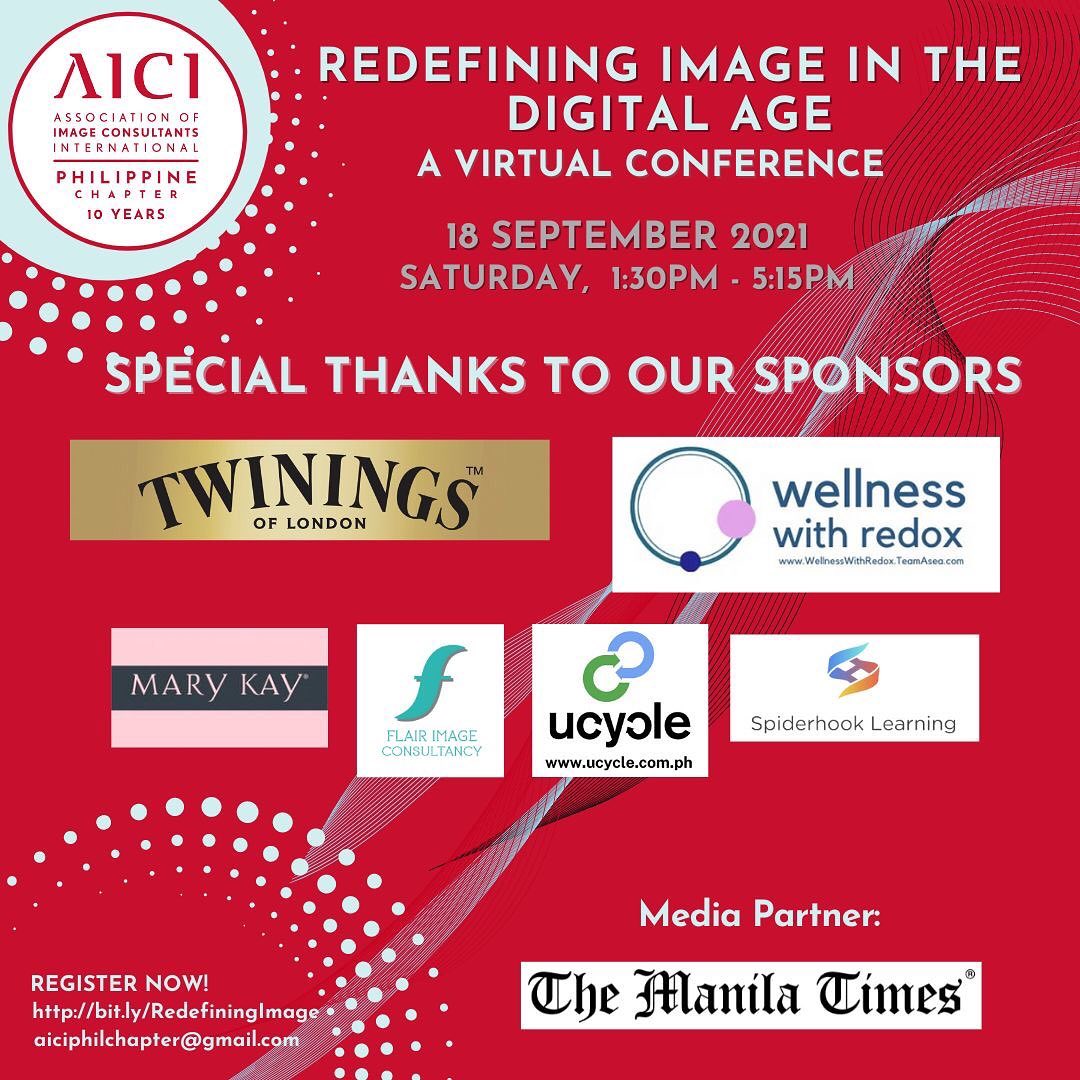 And to EVERYONE who gave us 4 hours of time to be with us from beginning to end – MARAMING SALAMAT PO!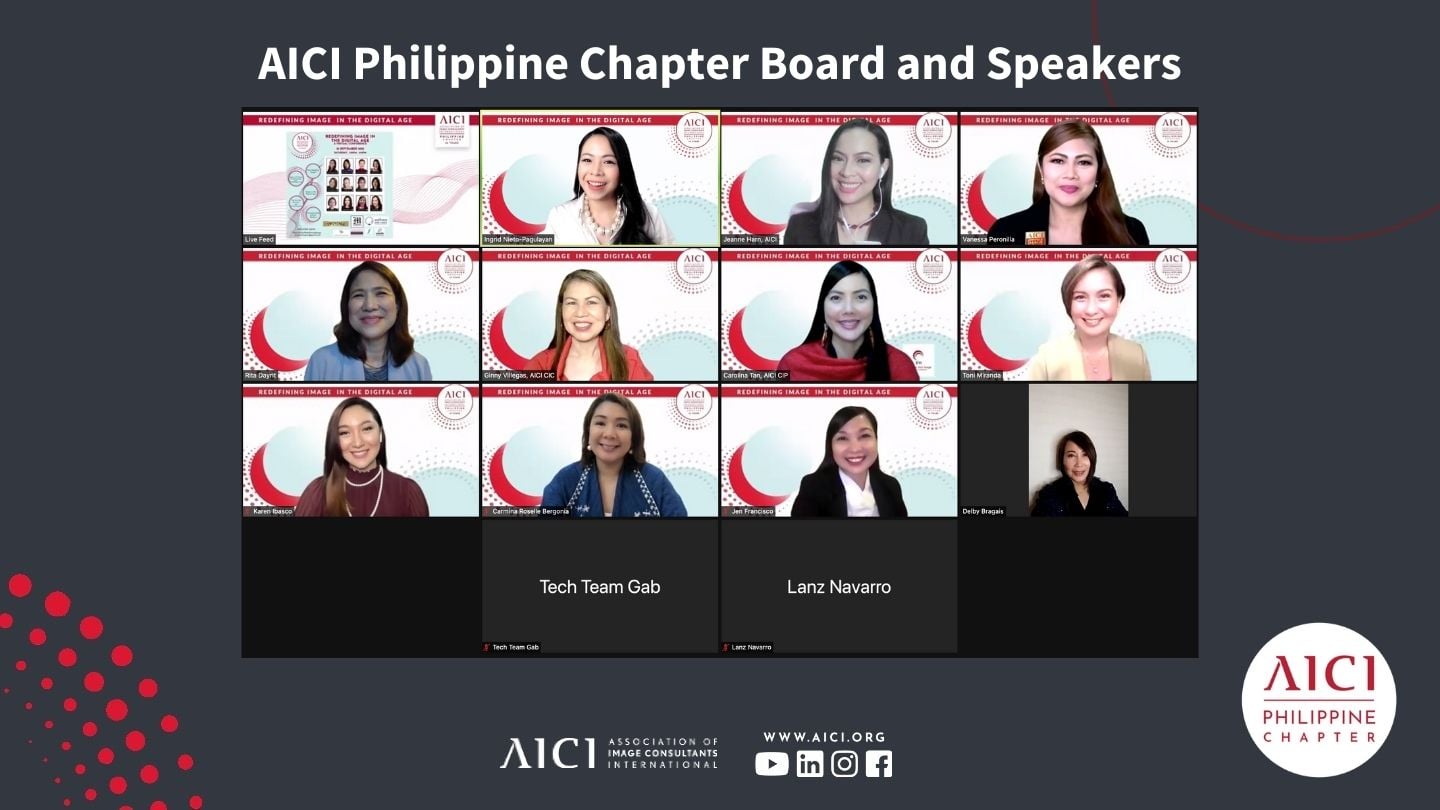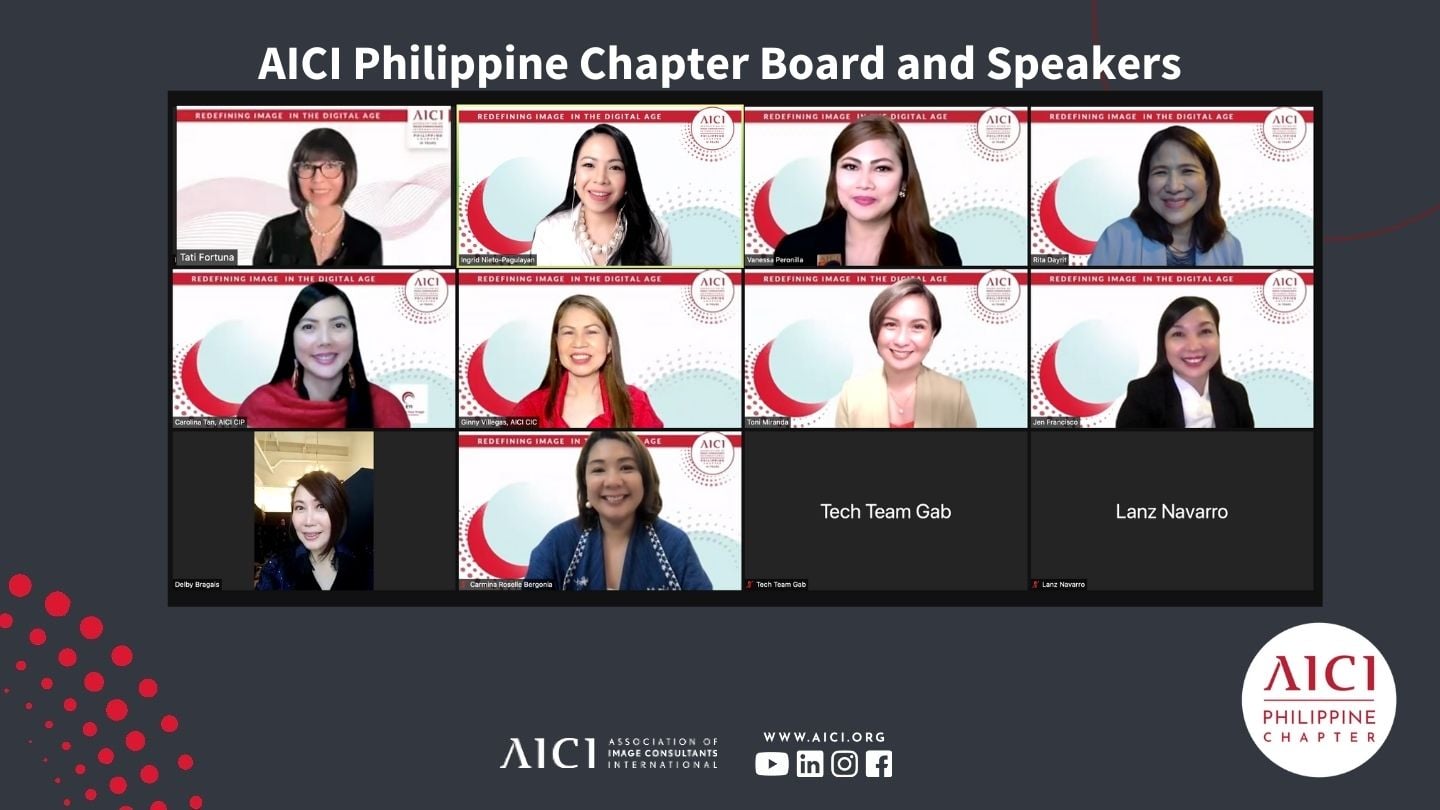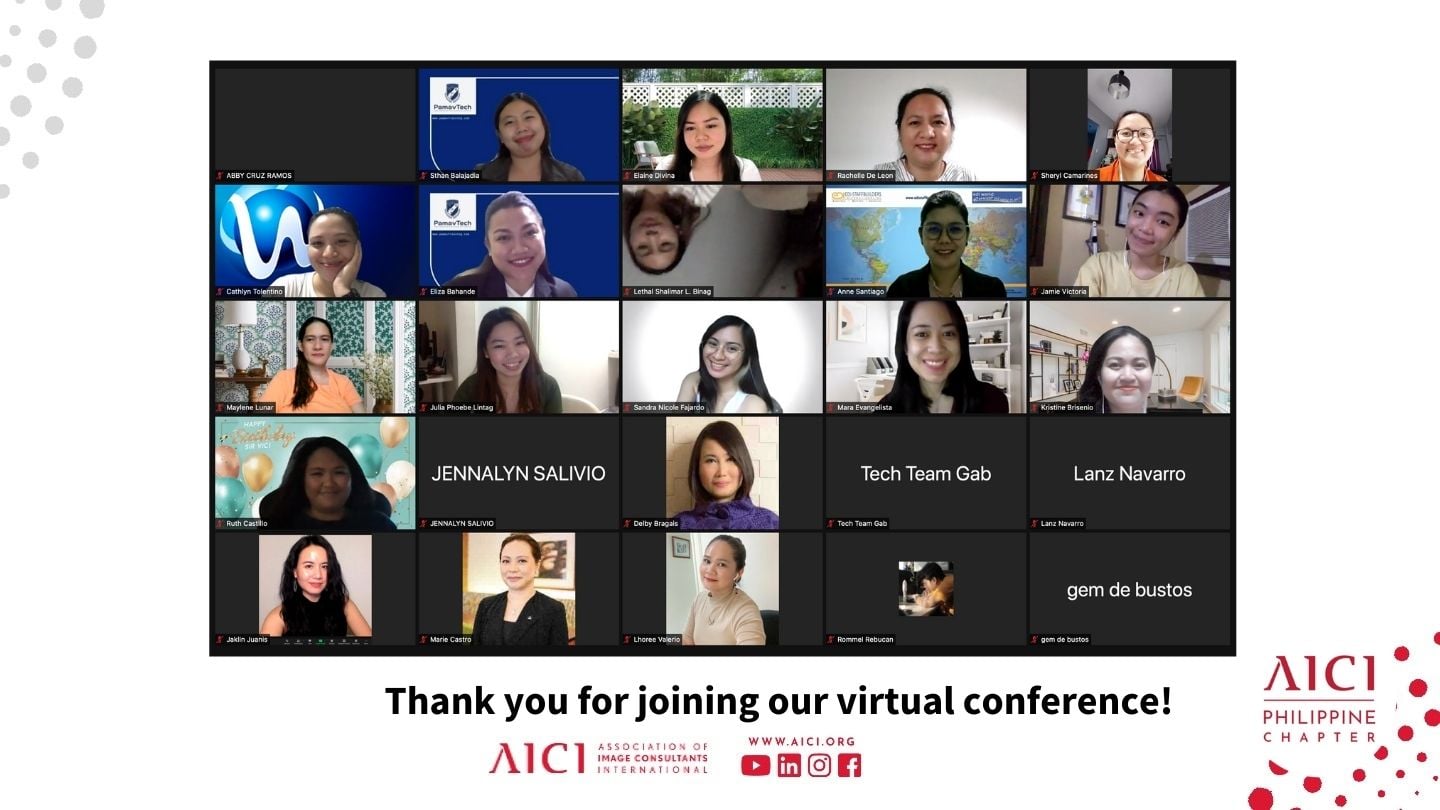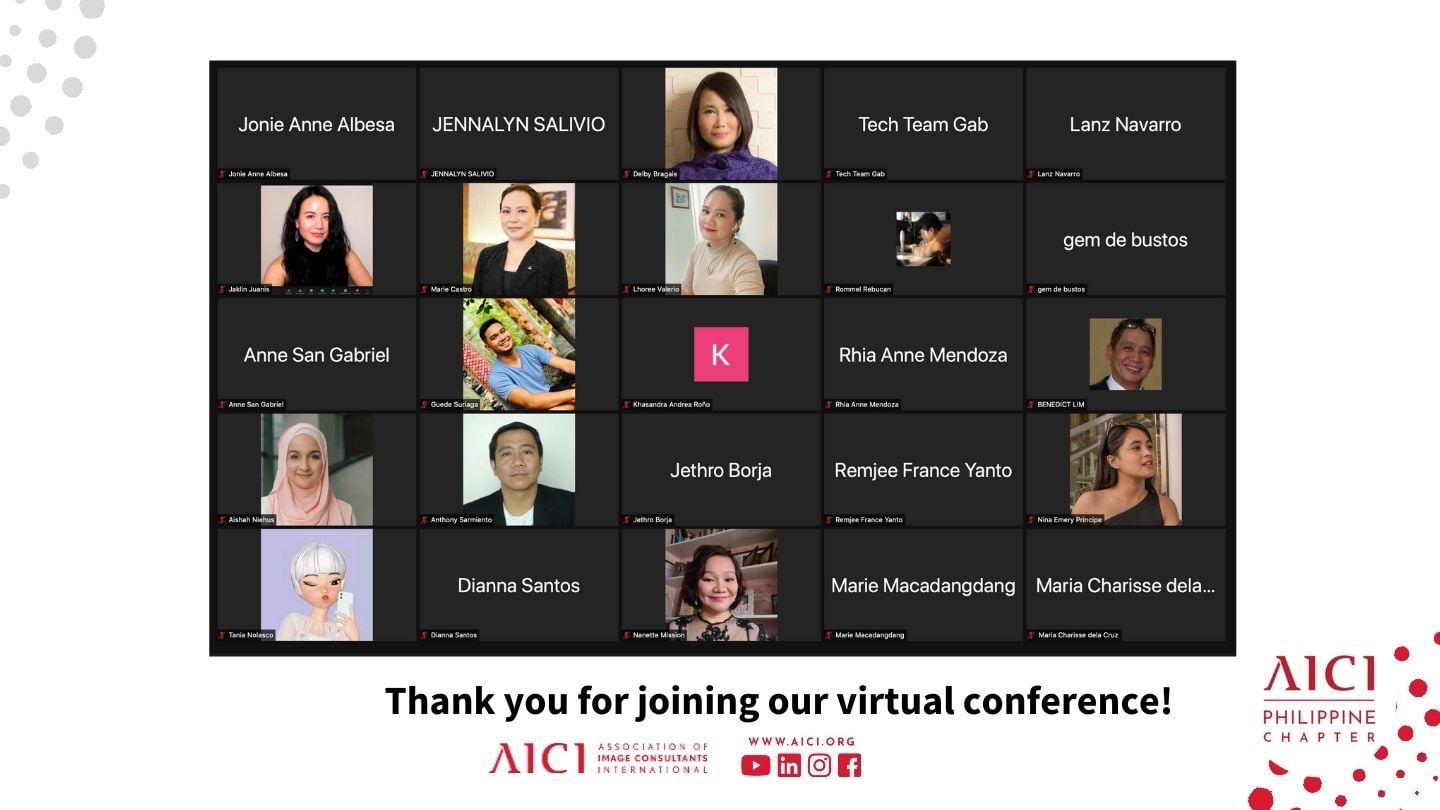 In summary, what makes this year's virtual conference so special? Allow us to let our chapter's history speak for itself.