EYI GOES TO INDIA: Thank you for the virtual invite Mr. Hemal Patel. Looking forward to this!
I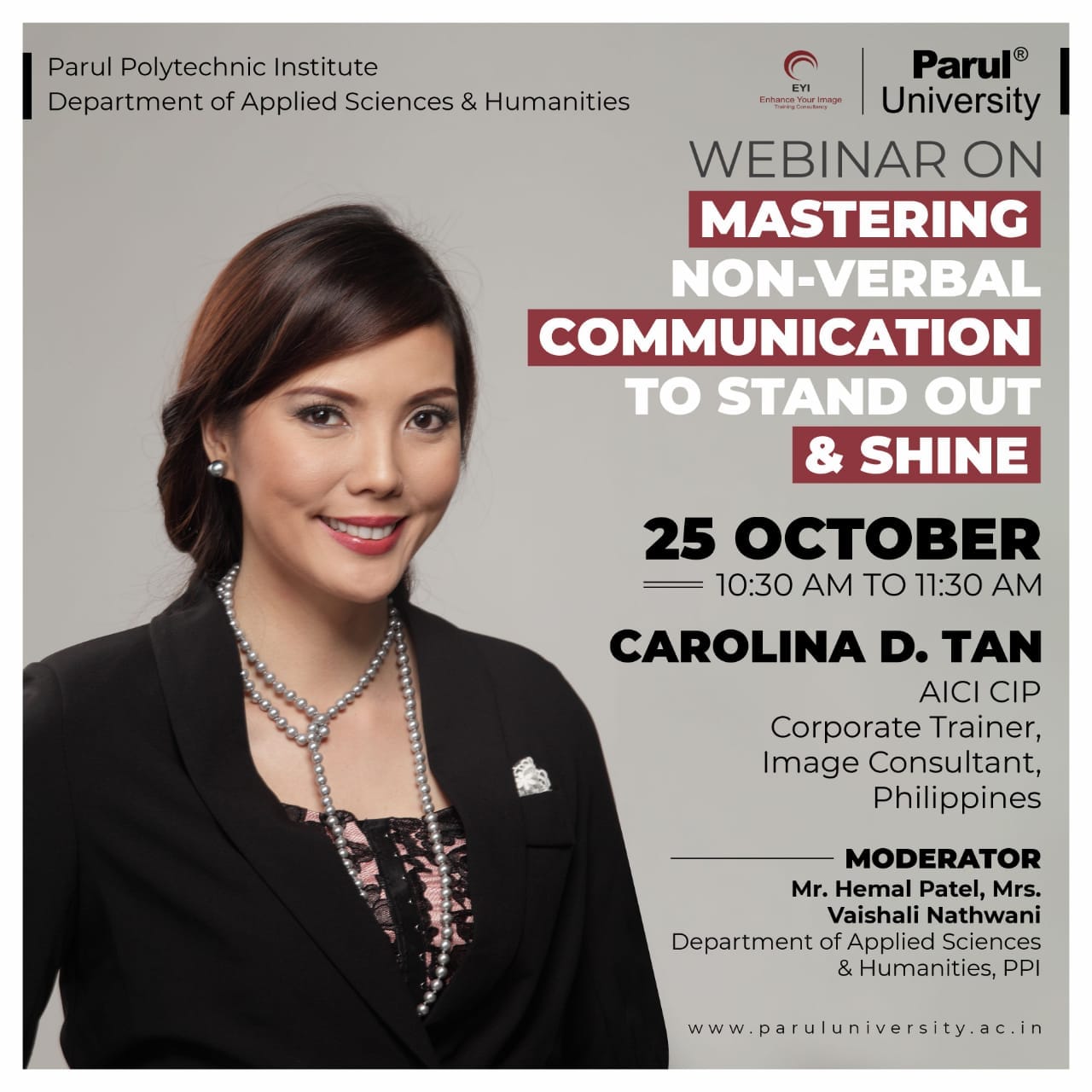 5 Learning Outcomes (45 Minutes
)• Define non-verbal communication & its relation to image
• Demonstrate negative vs. positive expressions
• Identify the 4 basic types of non-verbal communication
• Illustrate concrete examples for strengthening first impressions
• Participants will develop their own strategies for enhancing professional image using non-verbal communicationGuest
Speaker: Carolina D. Tan, AICI CIP, Is a Certified Image Professional by the Association of Image Consultants International (AICI). In 2011 she established her company ENHANCE YOUR IMAGE Training Consultancy. She's also the only Licensed IITTI Master Trainer in the Philippines from 2016 to present. Her areas of expertise are Private Coaching, Corporate Training & Online Learning.
Organized by: Parul Polytechnic Institute, Parul University.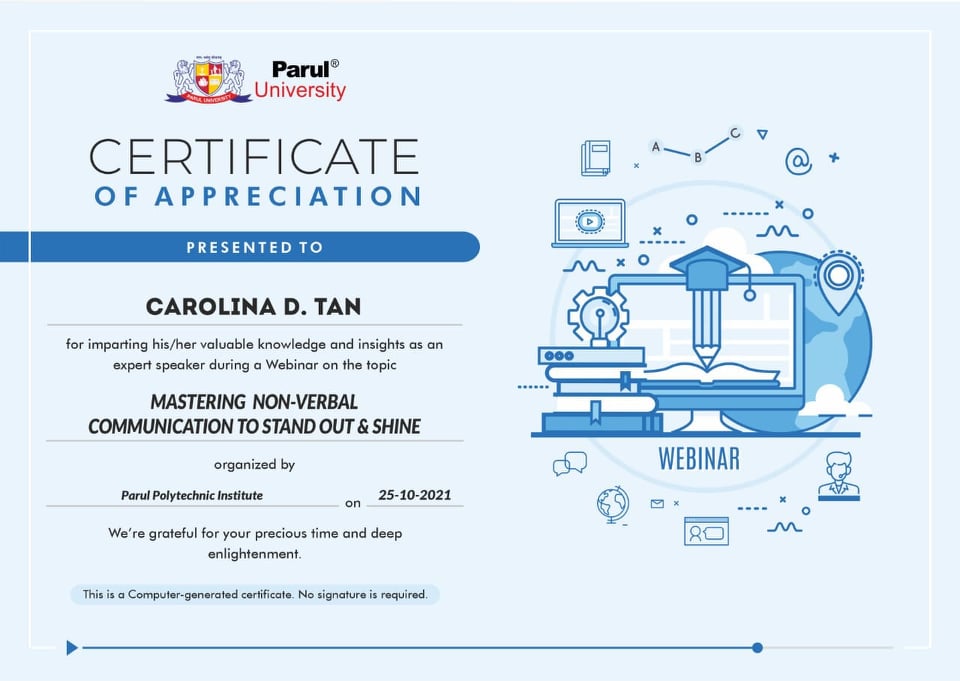 Stand Out & Shine! Iwww.enhanceyourimage.asia
***
Private Coaching. Corporate Training. Online Learning. CONTACT US at +63-917-8549887 or email carol@enhanceyourimage.asia