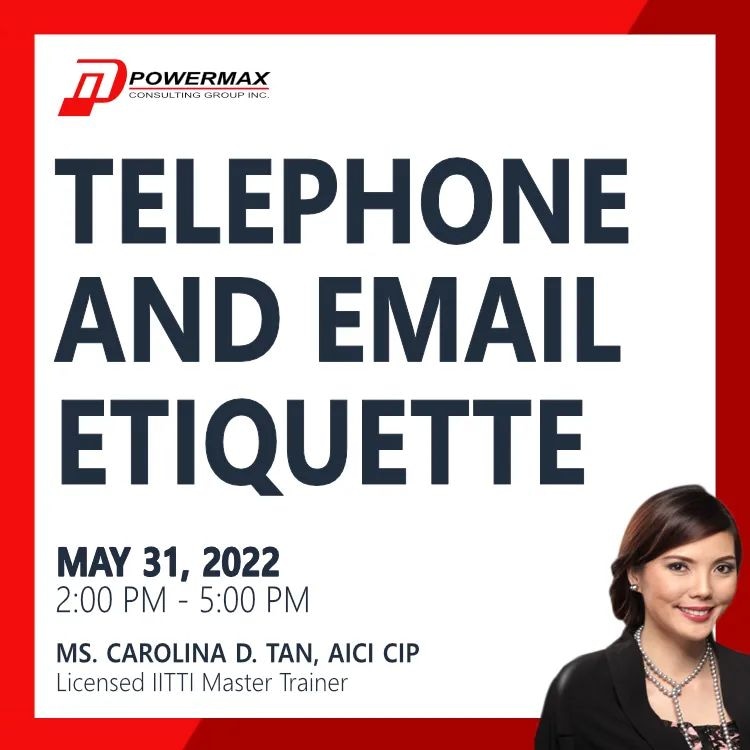 This will be held on Tue, May 31. Send your people to this important learning session.
T͟E͟L͟E͟P͟H͟O͟N͟E͟ ͟A͟N͟D͟ ͟E͟M͟A͟I͟L͟ ͟E͟T͟I͟Q͟U͟E͟T͟T͟E͟
May 31, 2021 | 2:00pm – 5:00pm
Featuring: Ms. Carolina D. Tan
Licensed IITTI Trainer
For more details, please click here
https://powermax.ph/product/telephone-and-email-etiquette-3/
You can also visit
Our website www.powermax.ph
Our FB Page: https://www.facebook.com/PowermaxPH/
Or call Lulie at 8470-1055 or 0917-3057276
Take advantage of the Early Bird Promo or Group Rate.