We don't know what we don't know! Even people close to you many times will not be able to tell you what to do to improve your life.
Here we are honored to have soft skills expert, Carolina Tan, AICI CIP and Licensed IITTI Master Instructor, to give you tips on just that!
AICI Global (Association of Image Consultants International) is the largest professional image consultant association with members in over 40 countries.
IITTI is a standards body in soft skills such as business etiquette, empathy and intercultural awareness. It administers the World Civility Index (more below).
This is part of the IITTI "Activities" where you can earn one (1) World Civility Index point as part of your soft skills training which you can show to your employers as proof.
Scan the QR code below (in the comment section) by logging into www.IITTI.org/Read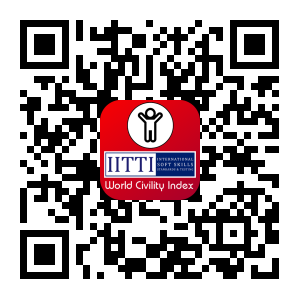 More detail:
What is World Civility Index?
This Index is somewhat similar to a person's credit rating, but instead of measuring how well a person can pay his bills, it measures a person's manners! Qualities like business etiquette, empathy, intercultural awareness.
The concept is that job-seekers can get the credential based on the World Civility Index, as proof, to show to employers EVERYWHERE!
What are the uses of World Civility Index?
Overall, the World Civility Index credential is being used by employers for hiring purposes, schools for admission, restaurants for giving the best seats, landlords for giving preferential rental priorities, dating websites for recommended matching partners.
A new kind of currency for the 21st-century.