What if your boss asked you to do too much?!
This happens to all of us at one point or another! Regardless if you are an employee, a student, or even as a loving child trying to show love to a parent!
This is Post #7 of a series of talks with veteran soft skills expert, Carolina Tan, AICI CIP and Licensed IITTI Master Instructor. This time giving advice on another popular request from our audience.
This is part of the IITTI "Activities" where you can earn one (1) World Civility Index point as part of your soft skills training which you can show to your employers as proof.
Scan the QR code below (in the comment section) by logging into www.IITTI.org/Read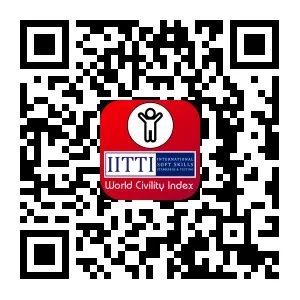 More detail:
What is World Civility Index?
This Index is somewhat similar to a person's credit rating, but instead of measuring how well a person can pay his bills, it measures a person's manners! Qualities like business etiquette, empathy, intercultural awareness.
The concept is that job-seekers can get the credential based on the World Civility Index, as proof, to show to employers EVERYWHERE!
What are the uses of World Civility Index?
Overall, the World Civility Index credential is being used by employers for hiring purposes, schools for admission, restaurants for giving the best seats, landlords for giving preferential rental priorities, dating websites for recommended matching partners.
A new kind of currency for the 21st-century.
How does it change the world?
With the World Civility Index, employers can now in job ads readily ask job-applicants to show their Index points. It not only allows companies to raise corporate culture, but it also sends a strong signal to society that now there is a way to identify job candidates that are more empathetic, more self-aware, more socially competent.
What employers want, the work force will pay attention. And by extension, the general population will also pay attention. It changes societies to become more civil.
#IITTI
#WorldCivilityIndex
#SoftSkillsCredential #CorporateSocialResponsibility
#CSR
#ESG
#ESGreporting
#Sustainability
#SDGs