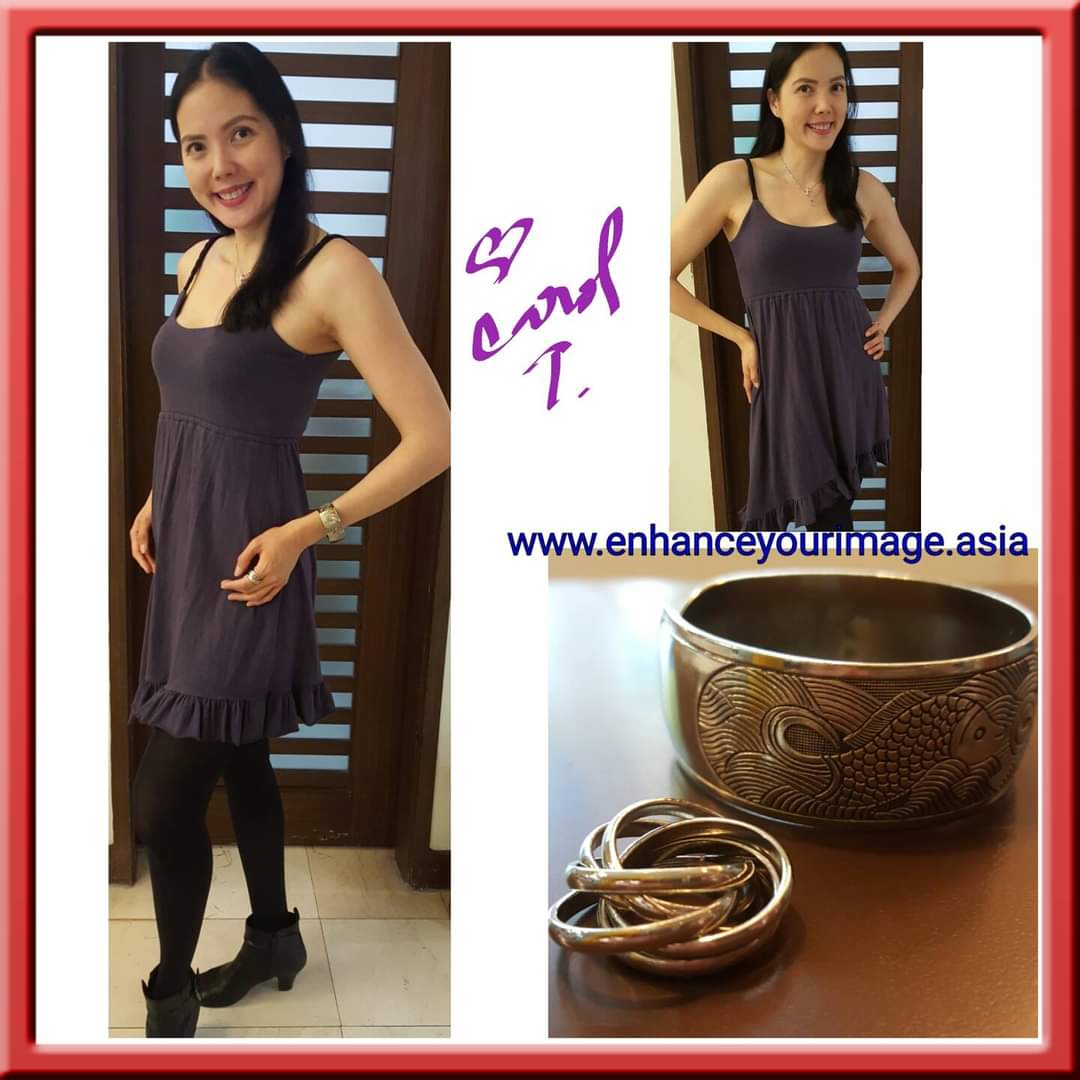 SIMPLY PUT-TOGETHER: After my light gym workout today, with lower back & tummy aches. .this is one time when I just want to be at home in my room with the coldest a/c and watching HGTV. But then again. .
Wearing this muted purple assymetric cotton dress is easy. Since one side is shorter than the other, I chose to put it together with my go-to basic black tights & ankle boots.
Featured accessories today include: the cross pendant necklace, together with etched fish designed bangle & looped eternity ring. How Do I Look?