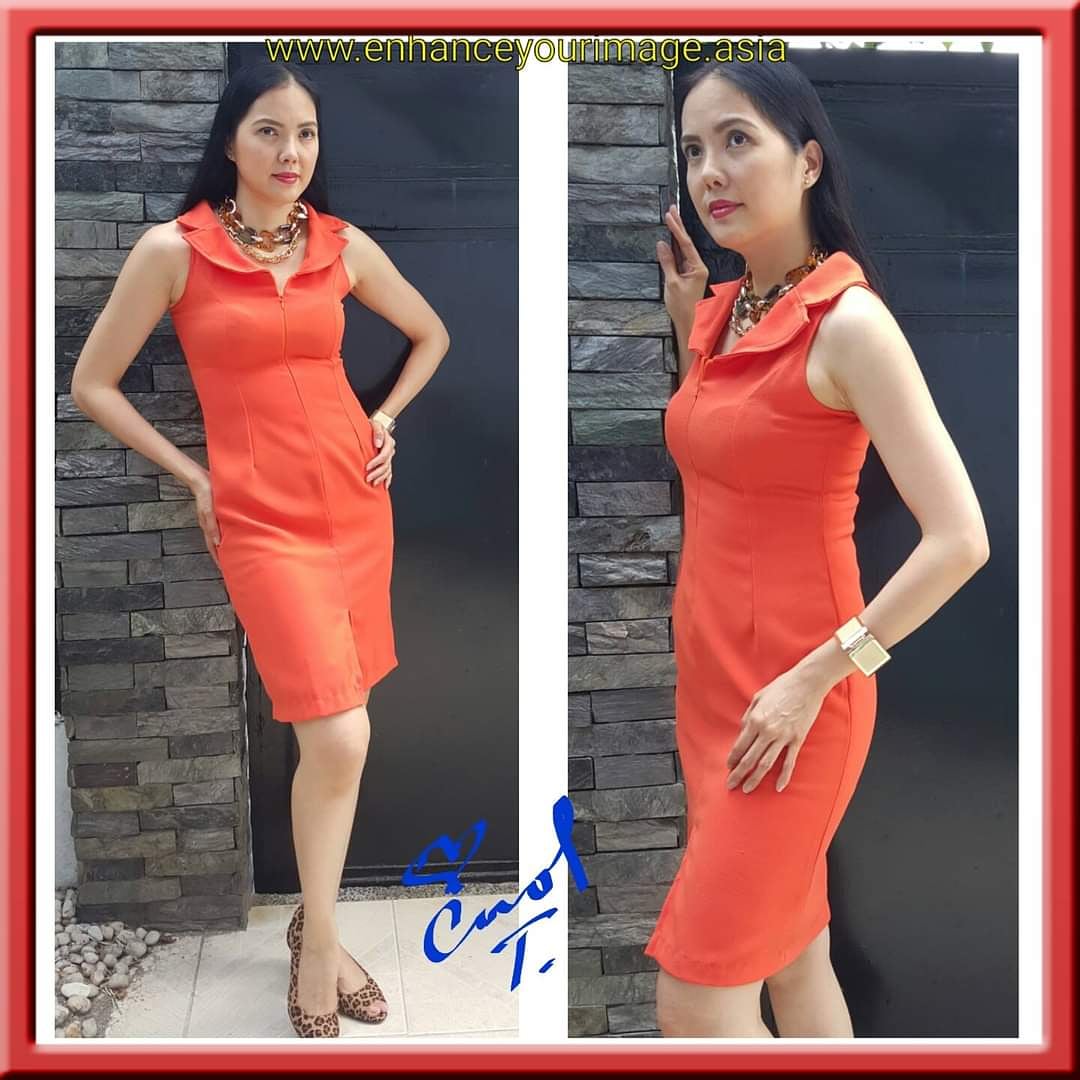 This is one interesting color combining the physical simulation of red & the cheerfulness of yellow. ORANGE is the color of adventure and social communication. One simply is drawn to it because it sends out the message of enthusiasm & optimism. Btw for one who loves to eat, this also simulates the appetite.
Today's sleeveless notched collar dress is complete with some added accessories of gold bangle, large scale gold & plastic chain necklace and the animal print peep-toe pumps footwear. How Do I Look?
---
Private Coaching. Corporate Training. Online Learning. CONTACT US at +63-917-8549887 or email carol@enhanceyourimage.asia!
I Stand Out & Shine! I
www.enhanceyourimage.asia