COLOR VITAMINS: ON TURQUOISE. Also referred to as aquamarine, this is associated with feelings of refreshing, feminine, calming & loyalty. This color controls and heals the emotions creating balance and stability.
I'm happy to locate this knitted assymetric top & bootleg pants set. Given by a Philippine designer friend from years back, it's a welcome change to be able to wear this again 😊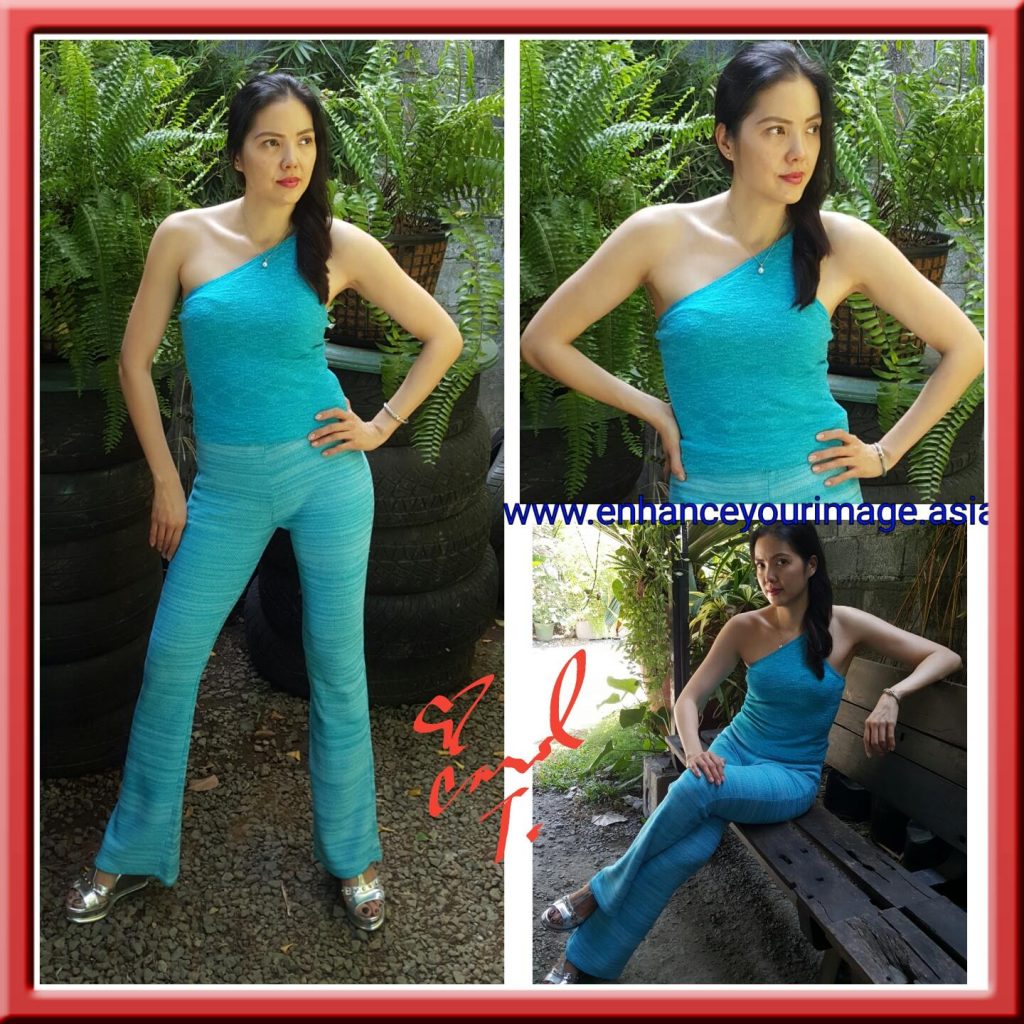 The color gives me such great calm & peace that wearing it as is already feels wonderful. The white gold accessories & the silver wedge completes. Inside my handbag today, a crisp white cotton shawl for added cover-up when needed. How Do I Look?
#CertifiedImageConsultant
#SoftSkills2016
#DressingWomen
#AssociationOfImageConsultantsInternational
#AICIPhilippineChapter
#InstituteOfImageTrainingAndTestingInternational
#IITTIAssociatePhilippines
#EnhanceYourImageTrainingConsultancy
www.enhanceyourimage.asia