CASHMERE EYEBROWS: The latest aesthetic procedure this 2016, to achieve the best 'natural-looking' eyebrows. And far from the typical ink tattoos of the past. My original eyebrows are an ideal to begin with, not hairless & also not too bushy.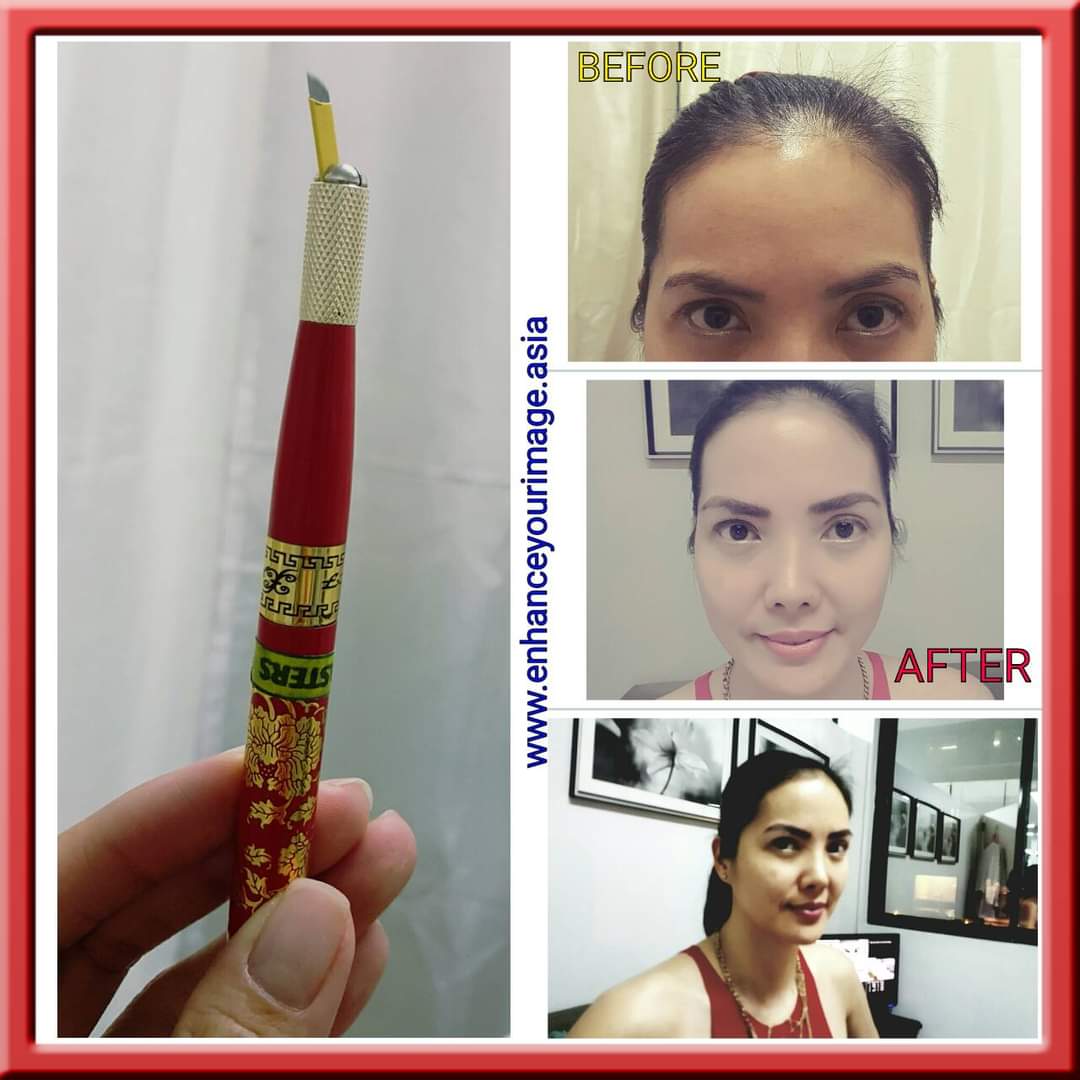 The tool that looks like a pen with a sharp blade (left photo) is what the eyebrow master uses (angled blade is brand new, fresh from a new pack). And the secret to excellent results: 'very light & skillful hand strokes' through professional training plus 34 years of actual experience.
I understand that this only penetrates the first layer of the skin, hence will not scar, peel off well & heal in a week's time. A touch up is needed after 6 weeks. How's the actual procedure? Tolerable & hardly any pain (just sharp, fast strokes feeling). Topical anaesthetic was applied & waiting time of 30 mins for it to set.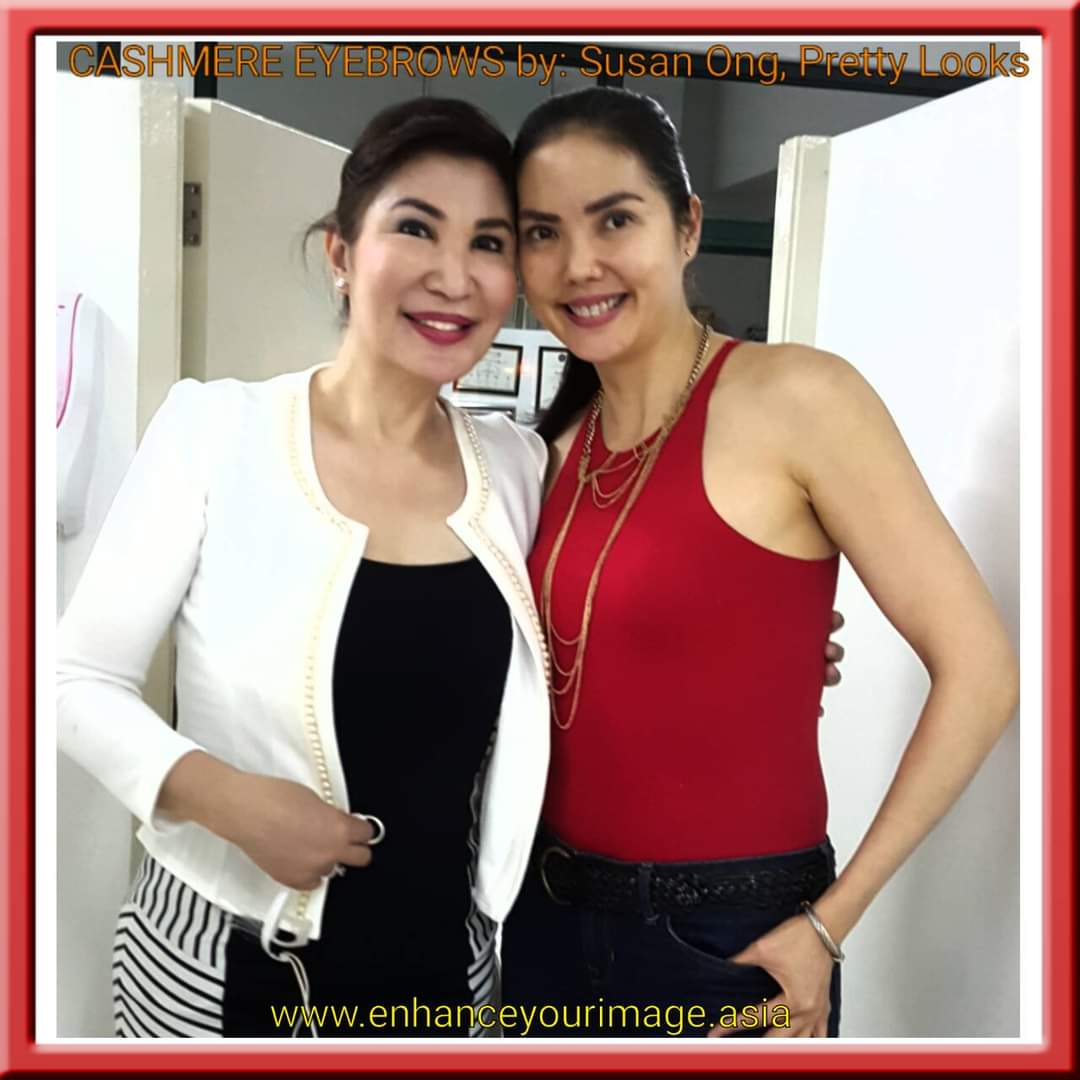 So, who did my eyebrows? Only the 'Philippines & Asia's Master of Eyebrows' Ms. Susan Ong (www.prettylooks.com.ph).