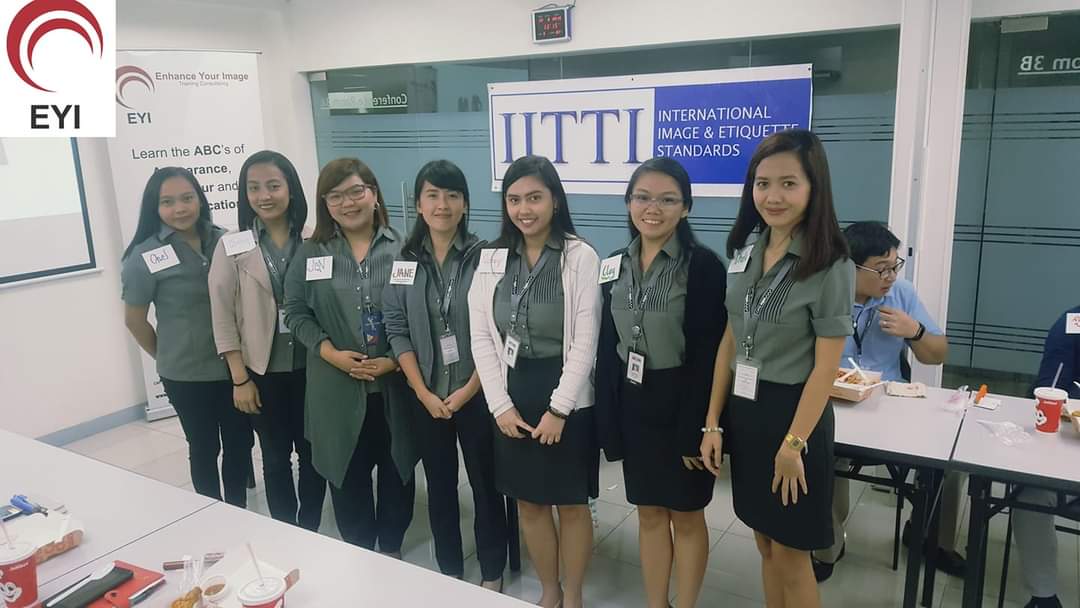 DRESS CODE NEEDED? Absolutely!
We help our employees see that in order to conquer the world, their company first needs to conquer world culture.
IITTI: International Soft Skills Standards & Testing. The Global Standard on Soft Skills for Improving Professional Image.
CALL US @ +63-917-8549887 or email carol@enhanceyourimage.asia to book a special session for your company.
I Stand Out & Shine! I
www.enhanceyourimage.asia