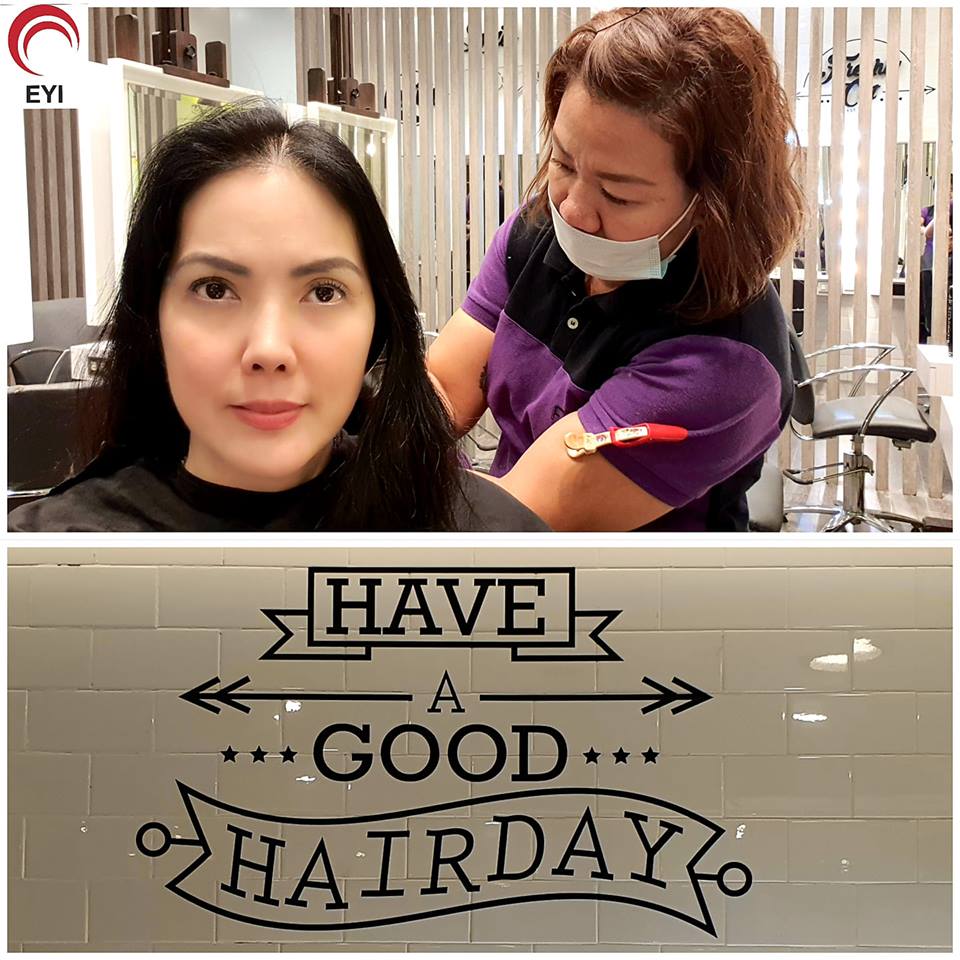 MAINTAINING COLOR TREATED HAIR: You might be wondering what is there to color or why one needs such. As one ages, our natural coloring lightens & hair turns gray or white depending on your ethnicity. I'm one individual blessed to be able to pull off both warm & cool tones. This was made apparent during the times I would have my hair literally color on color.
In this photo today and for the last few months I decided to maintain it in the 'blue-black' shade (my original hair is on the light brown side). This color brings out the Asian features of me & at my present age and having baby fine thin hair , the darker shade creates the illusion of added volume.
So how do I maintain this? My top 3 are: 1) Roots touch-up once every 6-8 weeks with the final minutes before rinse-off, hair technician will comb it through until the ends to 'freshen up' the entire head of hair. 2) I wait 48 hours before my next shampoo. 3) I prefer using sulfate-free products (e.g. shampoo & conditioner). Yes these products may not foam as regular brands that are commercially available, at least it won't risk stripping off the natural moisture & oils of our hair.
Like what this portion of the wall here says that I've captured – 'HAVE A GOOD HAIR DAY!' 😊
I Stand Out & Shine! I
www.enhanceyourimage.asia
#CertifiedImageProfessional
#AssociationOfImageConsultantsInternational
#AICIPhilippineChapter
#EnhanceYourImageTrainingConsultancy