HOW DO YOU RAISE YOUR CHILDREN TO BECOME SUCCESSFUL ADULTS WHO HAVE FULFILLING CAREERS AND JOYFUL LIVES?
Parents with youngsters up until about 12 years of age usually share common sentiments. Read on and see if these statements sound a bit too familiar: "My son has a short temper and keeps to himself while at other times is more glued on the screen of his gadgets, instead of spending time with us." says a mom in her 30's. "My 10 y.o. daughter is shy, finds it a struggle to make friends and do common activities. I've also noticed that she's extremely choosy with the company she keeps." shares a dad in his early 40's. "Mine is very opinionated and won't hesitate to say things straight to your face even if it can be offensive to the ears." according to a single parent.
How do you teach these young children self-control? Social graces to develop meaningful relationships with others? To share their thoughts and improve their communication skills? There are skill sets in life such as humility, empathy, perseverance, collaboration, problem solving & many more which we call SOFT SKILLS. They are very valuable qualities to have which will enable them to be likeable, believable and credible. We also refer to them as "people skills" or "emotional skills". These together with the academic and technical skills they learn from traditional schools make up for the complete package. The earlier these are taught, the greater the chance of success later on in their life. So how do we start? The good news comes through intentional teaching and training as key!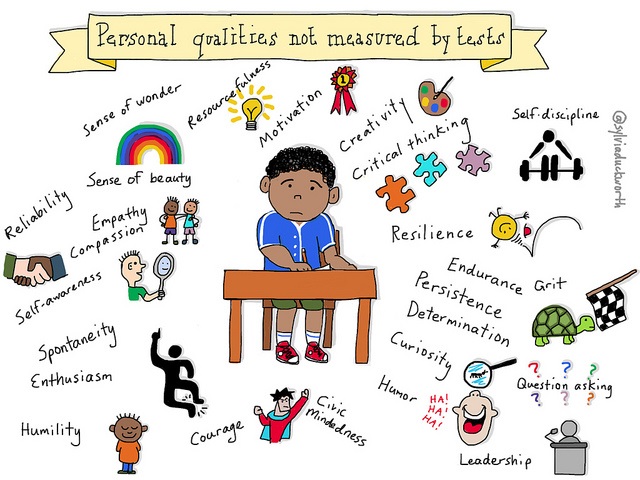 Just like learning the alphabet during toddler years, teaching people skills take time and constant daily doses. To simplify we can categorize them into the three areas of APPEARANCE, BEHAVIOUR and COMMUNICATION. Here are some action examples: 1) Record your child playing a video game with a friend. Review the video and discuss tone of voice. 2) Have your child select an appropriate outfit and interact when you have a guest visitor at home. Observe how he behaves and communicates around them. 3) Encourage your son or daughter to participate at school activities such as a school play or sports involving competition. Take note of your child's reaction regardless of the performance, whether win or lose.
This year 2020, it's high time for your child to shine! With the ongoing ECQ moving on to GCQ up ahead, we have taken the initiative to mobilize away from classrooms, coming up with the precise platform for children ages 6 -12 years old to be soft skills trained. Join us and experience our team of certified trainers both locally and internationally. Introducing our KIDS PERSONALITY DEVELOPMENT PROGRAM Primary Level! We take pride in our meaty curriculum. All ONLINE CLASSES are done live every session.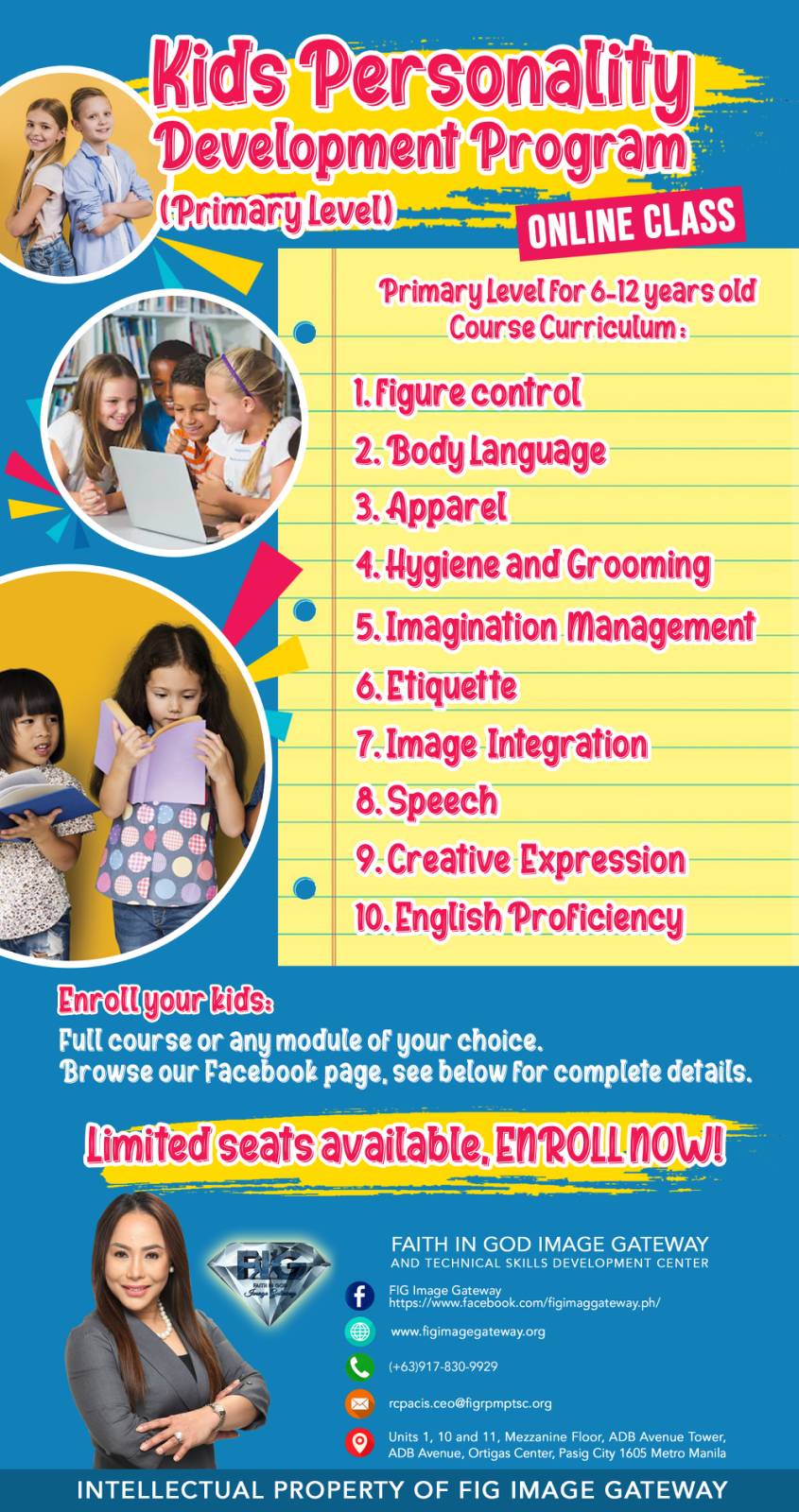 Don't be left behind. Remember "Teaching kids to count is fine, but teaching them what counts is best." Be on the right track TODAY!
*Carolina D. Tan, AICI CIP is happy to be the exclusive soft skills trainer of F.I.G. Image Gateway.