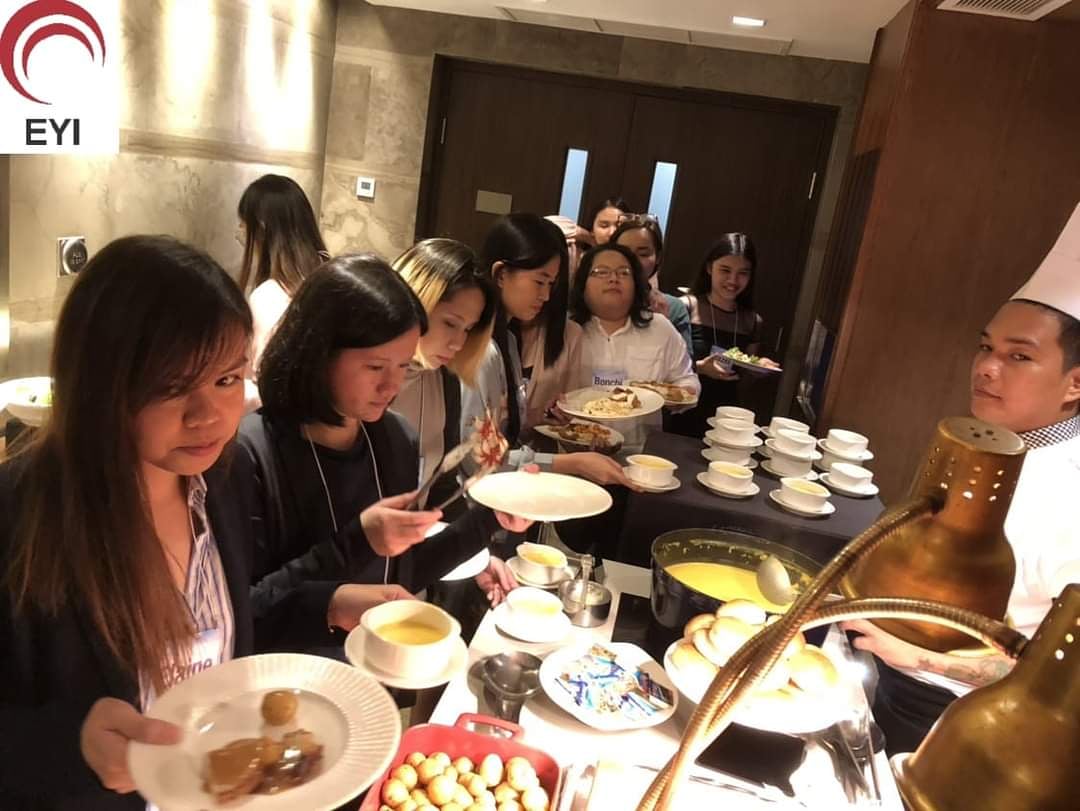 BUFFET ETIQUETTE: Do you ever wonder about this? The popularity of a buffet set up is that you can have as much food as you want, or you're able to taste a wide variety of dishes. Whether preparing one or a guest yourself, it makes a difference to know the correct ways.
Some tips to remember: 1) It helps to walk around to visually check what is available in front of you before you load your fresh plate. 2) Only take what you can & will actually eat. Not everything that looks good will actually taste good as each one of us has our own set of food preferences. And 3) Do not overtake or crowd another person. It is rude & embarrassing and may lead to spilling items unnecessarily.
Learn these & more..SOCIAL DINING ETIQUETTE. BUSINESS DINING WITH CLASS etc. CONTACT US @ +63-917-8549887 or email carol@enhanceyourimage.asia!
I Stand Out & Shine! I
www.enhanceyourimage.asia
#AICICertifiedImageProfessional
#LicensedIITTIMasterInstructor
#EnhanceYourImageTrainingConsultancy