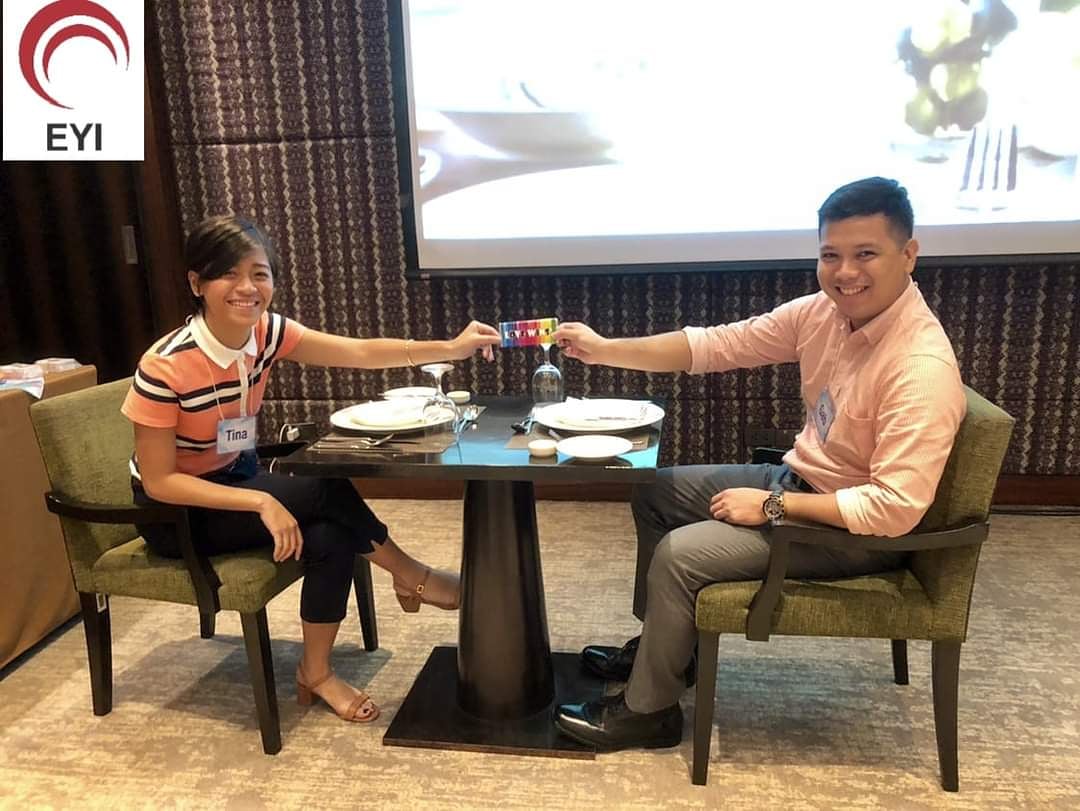 DINING ETIQUETTE WHILE SOCIALLY DISTANCED: This scenario can be stressful to people especially to those who may not be aware, or have not been trained right.
In this demonstration scenario, we added some fun twist by asking one of the participants to pick out a chocolate bar from our simple tokens. It just so happens that the message reads 'Love Waits!' ❤
Some tips to know by heart: 1) Master the different types of silverware, china & stemware. That way you will not be frightened regardless of meal being served to you. 2) Take your time when eating. Savor every bite. It also lightens the mood to engage in a positive conversation. 3) Know the difference between American style dining vs. European style. Use as you are comfortable with.
*The mark of a well-bred man or woman is very obvious on the dining table.
Private Coaching. Corporate Training. Online Learning. Want to learn more? CONTACT US @ +63-917-8549887 or email carol@enhanceyourimage.asia!
I Stand Out & Shine! I
www.enhanceyourimage.asia
#AICICertifiedImageProfessional
#LicensedIITTIMasterInstructor
#EnhanceYourImageTrainingConsultancy