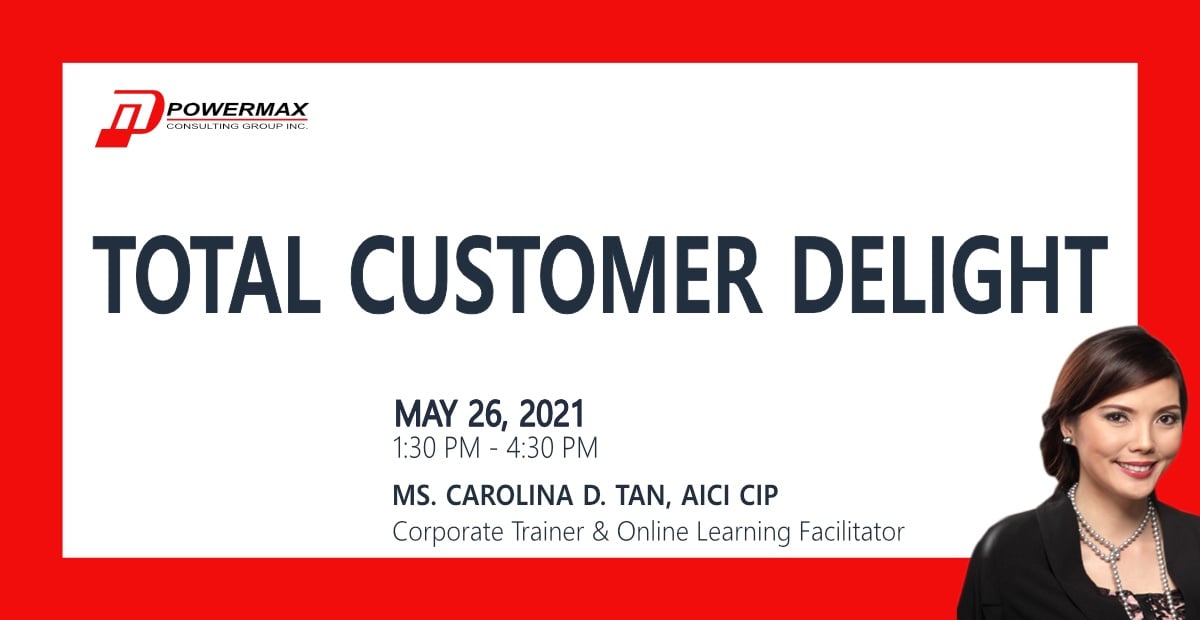 T͟O͟T͟A͟L͟ ͟C͟U͟S͟T͟O͟M͟E͟R͟ ͟D͟E͟L͟I͟G͟H͟T͟: Attracting and Retaining More Satisfied Customers
May 26, 2021 | 1:30pm – 4:30pm
Featuring: Ms. Carolina D. Tan, AICI CIP
Corporate Trainer and Online Learning Facilitator
"CUSTOMER EXPERIENCE is the next competitive battleground. It's where business is going to be won or lost." – Tom Knighton
How would you like to attract more clients in this pandemic? Your customers are the lifeblood of your business and winning more customers in these challenging times is immensely pivotal for your continuing survival and success. This cannot be taken for granted. Your people should be aware of the value of creating a stream of winning moments that will trigger the happy ignition of your clients to keep doing business with you.CUSTOMER SERVICE is the act of taking care of the client's needs by providing and delivering professional, helpful, high quality service and assistance before, during, and after the customer's requirements are met.
TOTAL CUSTOMER DELIGHT is meeting the needs and desires of any consumer. The perception of success for such interactions is dependent on employees "who can adjust themselves to the personality of their clientele."Let your staff and everyone who deals with customers join this powerful program. You will see the impact on your bottom line.
For more details, please click herehttps://bit.ly/3eToGqwYou can also visitOur website www.powermax.ph Our FB Page:https://www.facebook.com/PowermaxPH/ Or call Lulie at 8470-1055 or 0917-3057276. Take advantage of the Early Bird Promo. Please register early.
***
"We had a wonderful group of active & joyfully sharing participants today. Great job everyone. THANK YOU Powermax!" – Carolina D. Tan, AICI CIP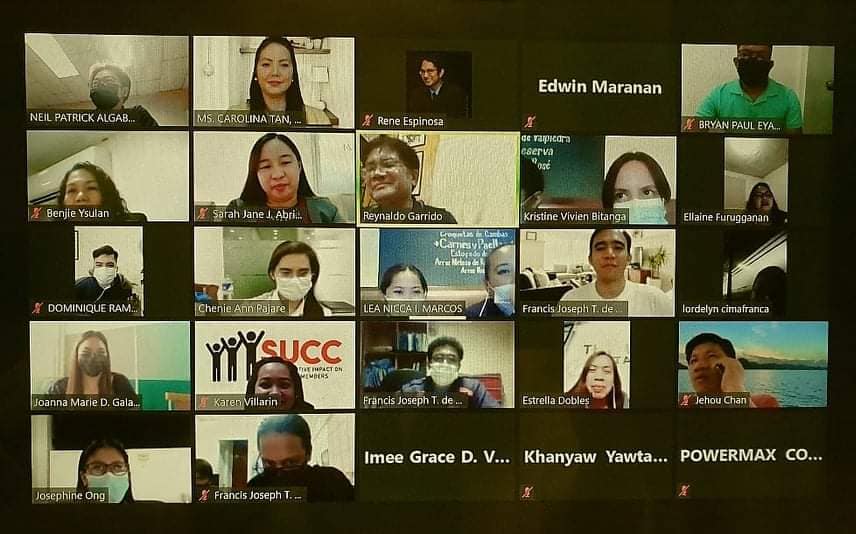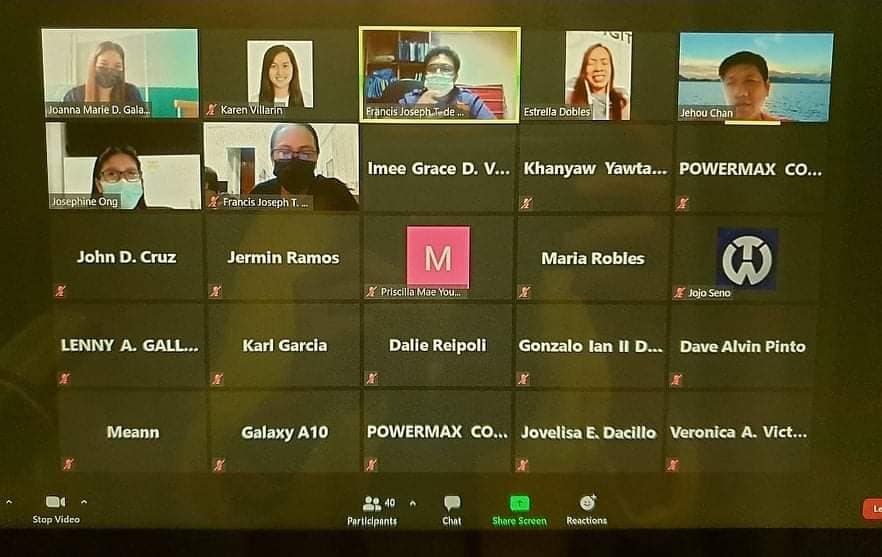 #AICICertifiedImageProfessional
#LicensedIITTIMasterInstructor
#EnhanceYourImageTrainingConsultancy