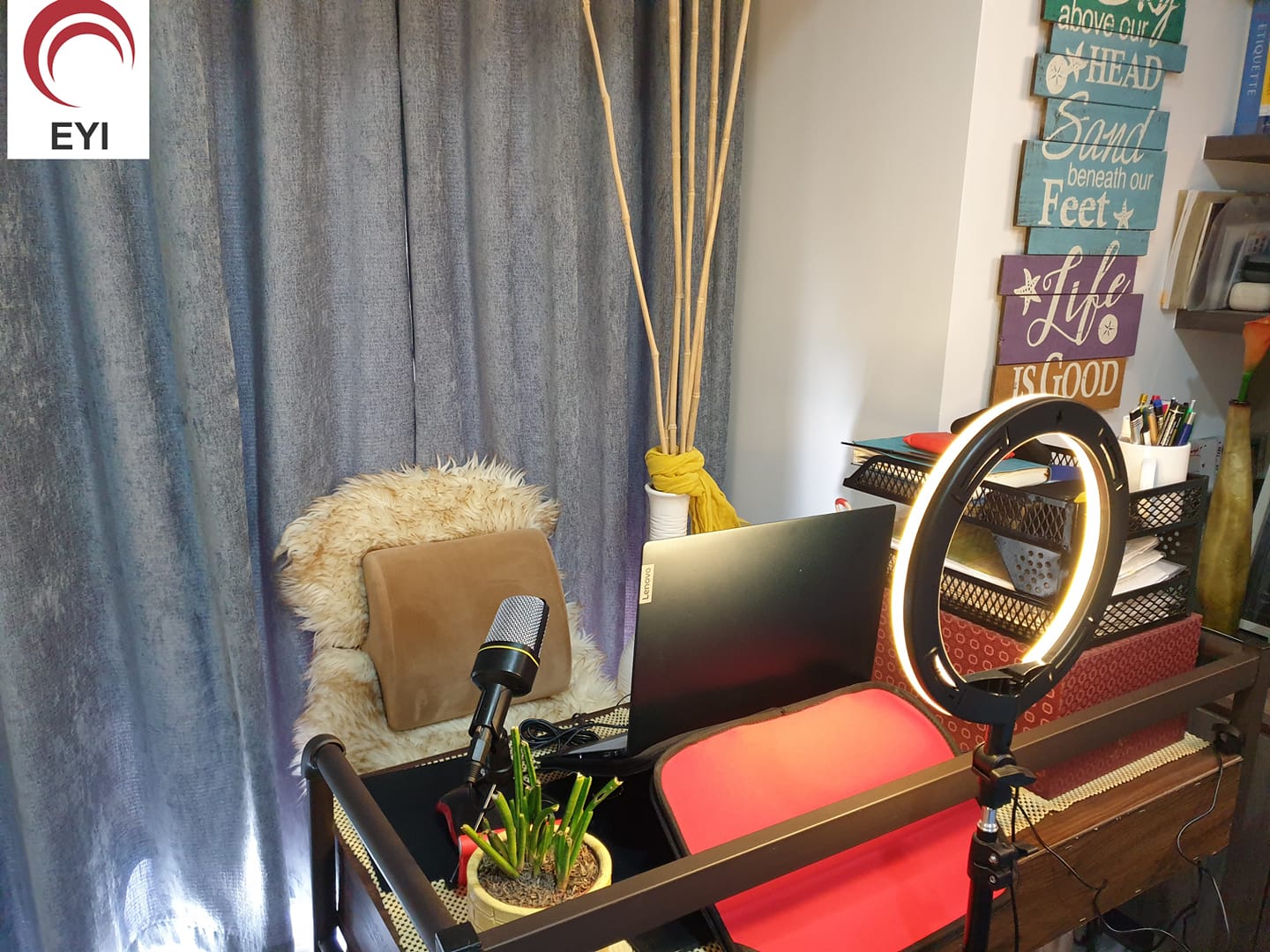 After more than a year of virtual meetings & sessions, I have learned to tone it down & keep things simple:
1) EMBRACE YOUR SPACE. Do what works best for the current situation. There are times when I need to hook up to a bigger screen, use a bluetooth speaker & add more lights. Otherwise "simplified" is it!
2) KEEP LIGHT SNACKS & WATER WITHIN EASY REACH. It's important to stay focused & not hungry esp when it's back to back seasons or a long day to night. My eatables here include a combination of bananas, sliced apples, dried mixed nuts & cold water.
3) HAVE A STRETCH BREAK. Prolonged sitting down equals sedentary & not healthy for the body. I use an elastic band to help me stretch back muscles coupled with exercises from the physical therapist.
***Private Coaching. Corporate Training. Online Learning. CONTACT US at +63-917-8549887 or email carol@enhanceyourimage.asia!
I Stand Out & Shine! I
#AICICertifiedImageProfessional