From IITTI WORLD CIVILITY INDEX
Congratulations to Carolina Tan, AICI CIP and Licensed IITTI Master Instructor, of Manila, Philippines for delivering the first session of a long-term pilot program for Royale Business Club International in soft skills training.The concept is for participants to earn 'World Civility Index' points after each session so that everyone can monitor and later assess the effectiveness of such soft skills training in the long term, and where improvements can be made.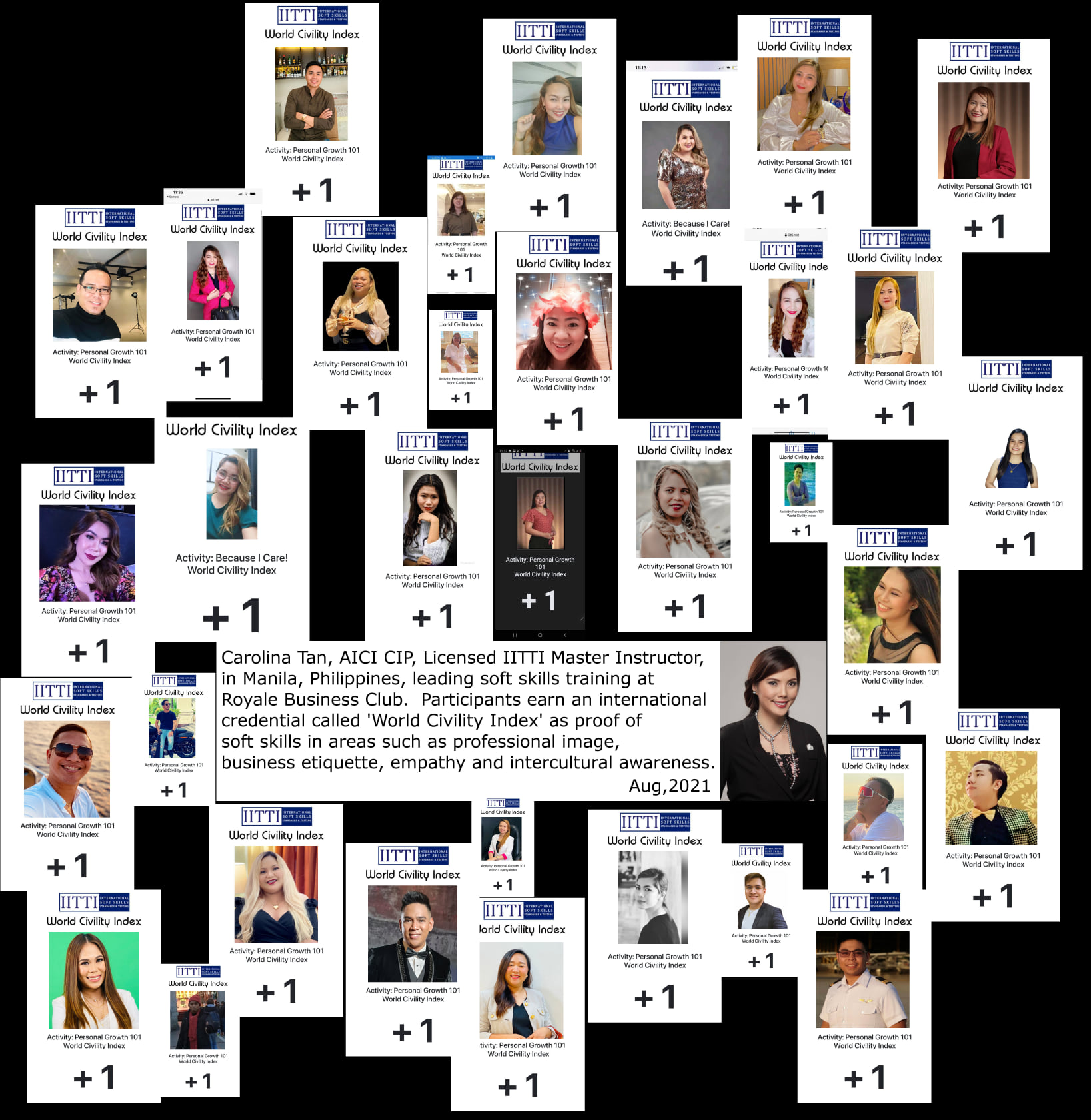 Without such standardized global credentialing, there is no measurement. Without measurement, there is no meaningful training. Without training, there is no improvement.Royale Business Club International is an international health and wellness company with branches covering NCR, Visayas & Mindanao in the Philippines as well as international offices in Dubai & Abu Dhabi in UAE, Abuja & Lagos in Nigeria, London in the United Kingdom, and international satellite centers in – Singapore, Sri Lanka, Australia, Ireland, and Spain.
Well done!