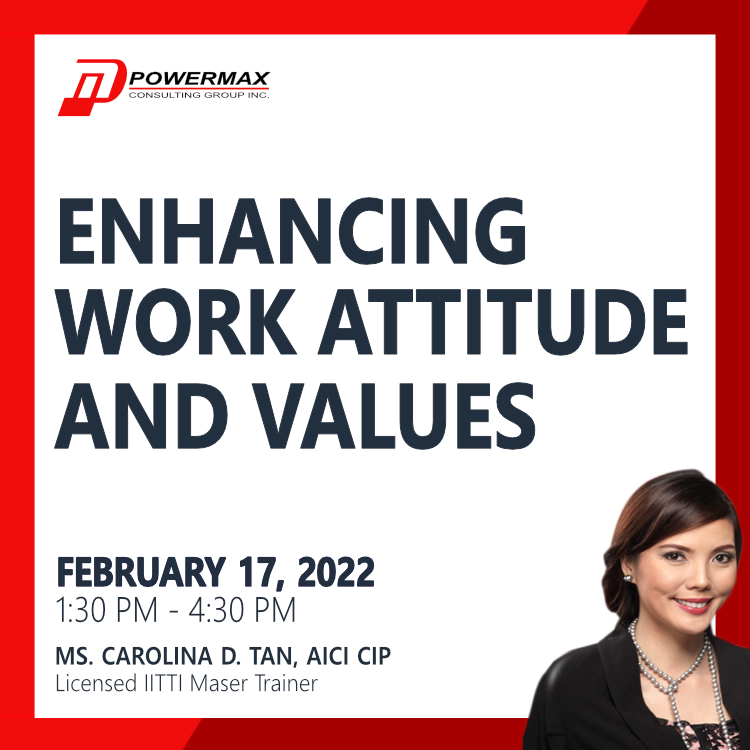 E͟N͟H͟A͟N͟C͟I͟N͟G͟ ͟W͟O͟R͟K͟ ͟A͟T͟T͟I͟T͟U͟D͟E͟ ͟A͟N͟D͟ ͟V͟A͟L͟U͟E͟S͟
February 17, 2022 | 1:30pm – 4:30pm
Featuring: Ms. Carolina D. Tan Licensed IITTI Master Trainer
In these challenging times, your employees' work attitude and values will significantly affect your company's bottom line. Just imagine the huge opportunity and actual losses the company incurs as a result of lack of productivity, violations of company policies, poor customer service, and a high turnover rate. Businesses that thrive are those with employers and managers who are mindful not just of sales but also of the morale and moral values of the people. Don't leave it to chance when you can do something concrete to enhance your people's character. Let them join this special webinar to inspire them to rise above the level of themselves and embrace good principles that will translate into greater productivity. The best investment you can make today!
For more details, please click herehttps://bit.ly/3rg351G
You can also visitOur website www.powermax.phOur FB Page: https://www.facebook.com/PowermaxPH/
Or call Lulie at 8470-1055 or 0917-3057276
Take advantage of the Early Bird Promo. Please register early.
***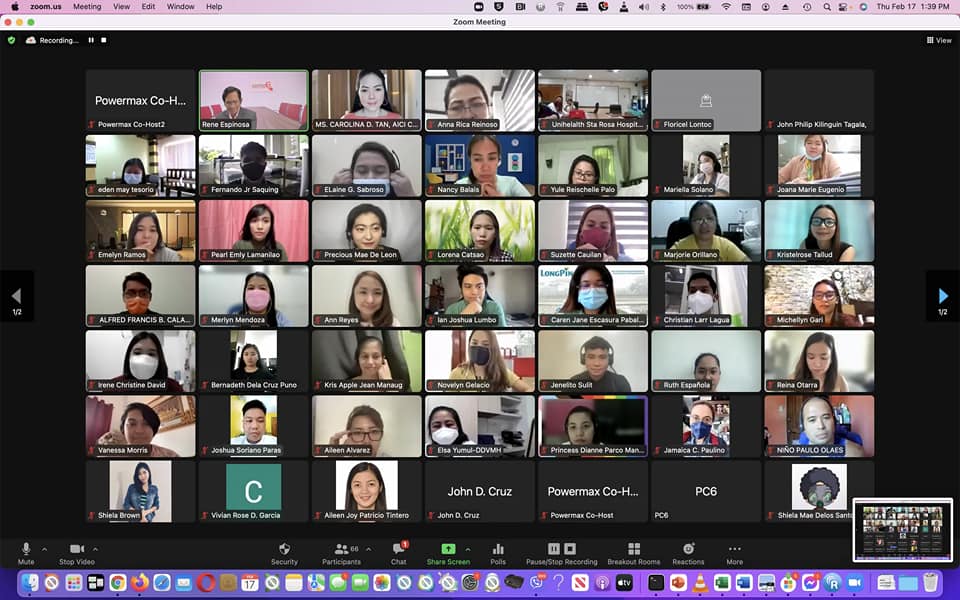 66-strong, very active & quick thinking group of attendees we're blessed with today..And why the look of serious? These 2 shots were taken right at the onset
THANK YOU #Powermax! Looking forward to many new programs this 2022
#SoftSkillsAreLifeSkills