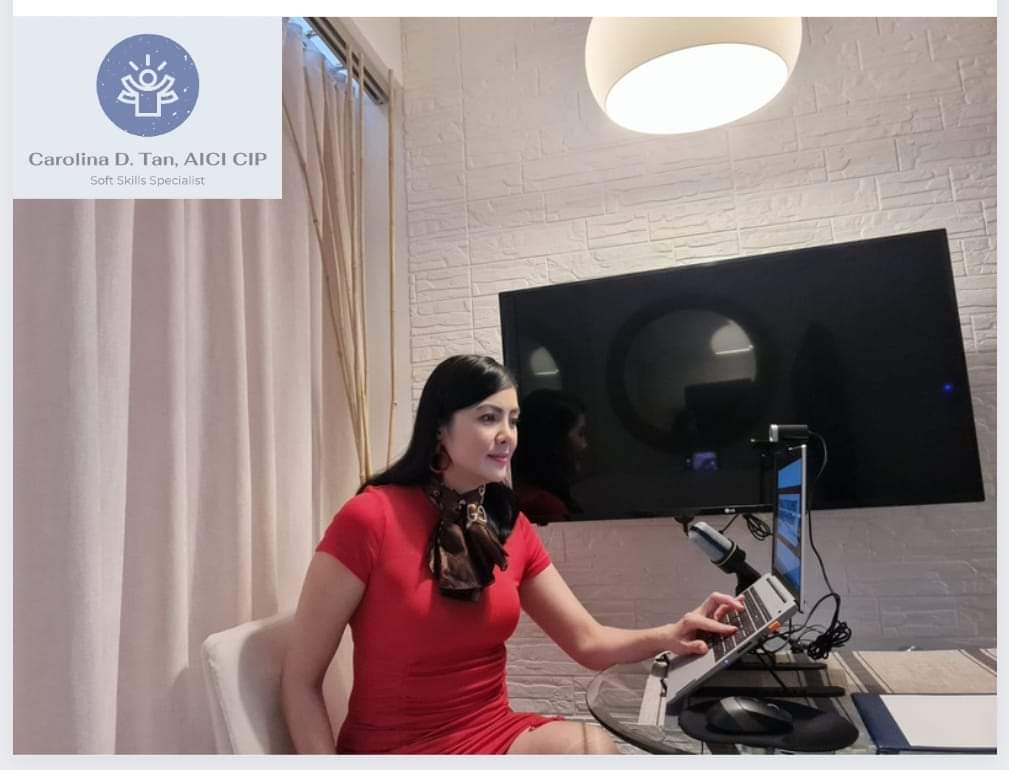 The 3-Hour public webinar had 9 Learning Outcomes covered. Transitioning Participants From MEDIOCRE TO MAGNIFICENT: With permission to share from yesterday's attendees..Their "3 Personal Game Plans" 👏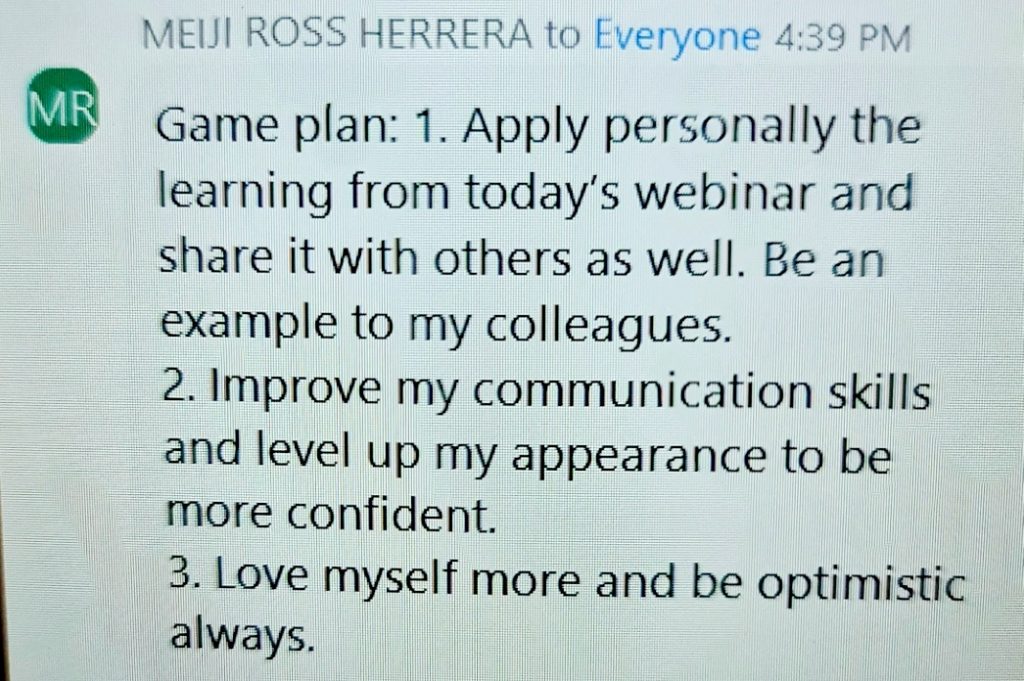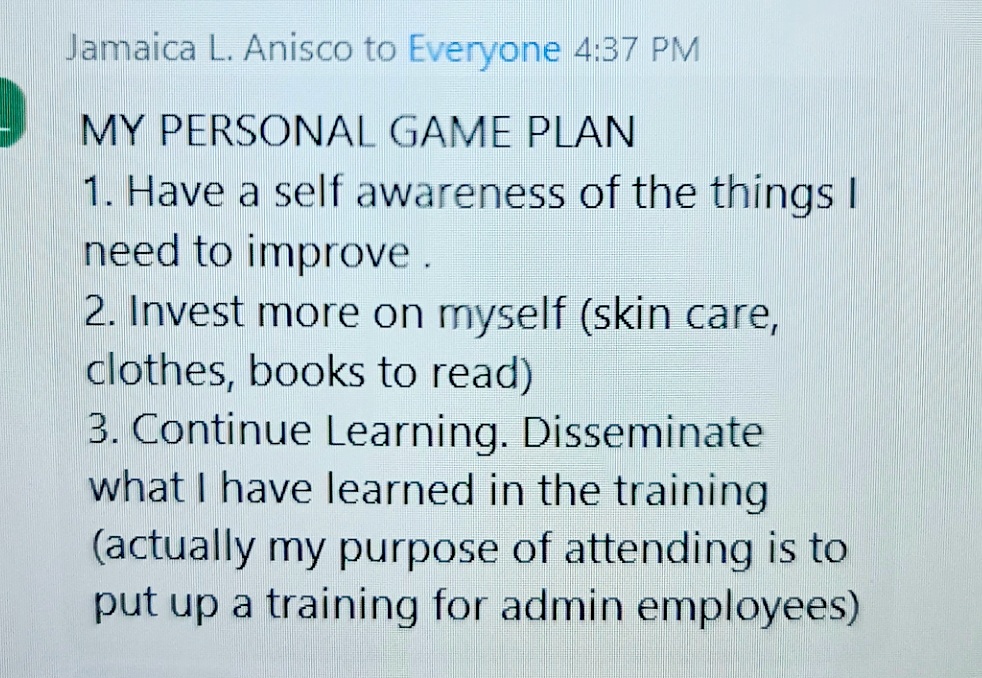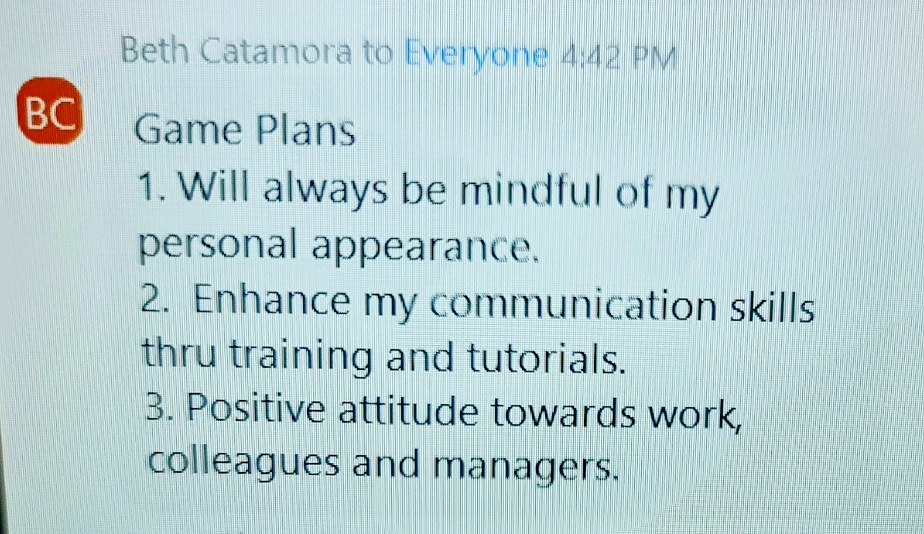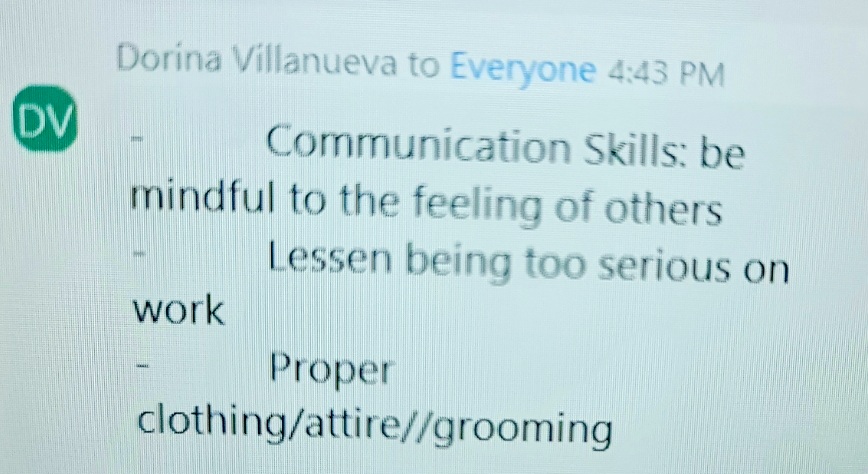 "PERSONALITY DEVELOPMENT & IMAGE MANAGEMENT": Congratulations Powermax Consulting Group, Inc.! Cheers to our wonderful batch of participants for appreciating the value of continuous learning and upskilling 😀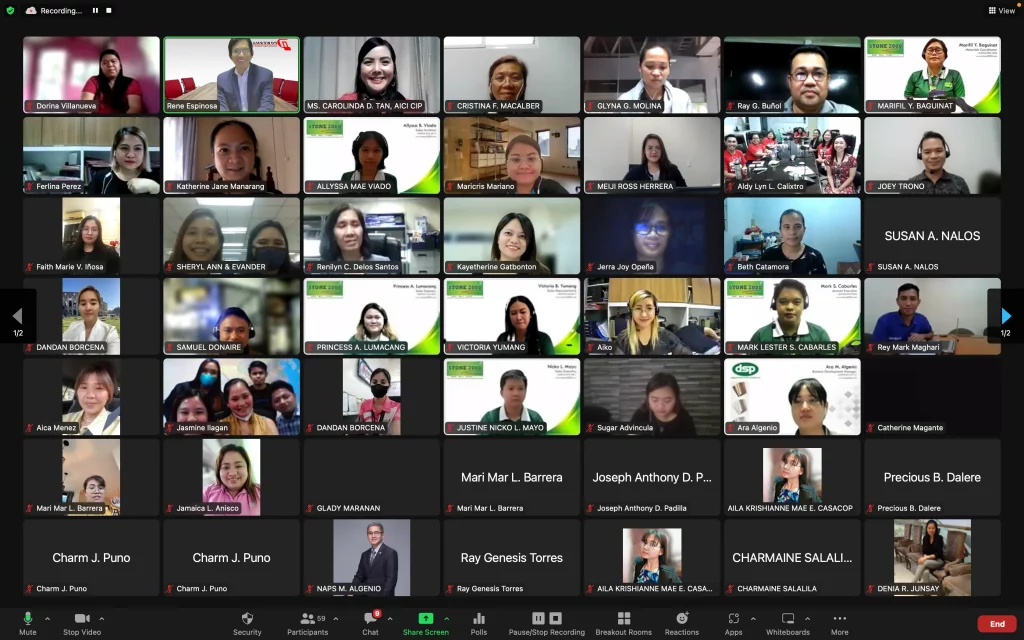 ---
The attendees were privileged to earn their IITTI World Civility Index point/s. For HR Managers, there is a series of soft skills lessons for job-seekers and busy employees, by the NGO in Canada called IITTI World Civility Index.
What is the 'World Civility Index'?
This Index is somewhat similar to a person's credit rating, but instead of measuring how well a person can pay his bills, it measures a person's manners! Qualities like business etiquette, empathy, intercultural awareness. It is now a part of United Nations Sustainable Initiative and an emerging global standard.
The concept is that job-seekers can get the credential based on the World Civility Index, as proof, to show to employers.
From an employer's point of view, they get to raise company culture (at zero expenditure) simply by requesting job-applicants to have this credential, before coming on board. As for those already employed, this is your bragging right and proof to show clients & even competitors.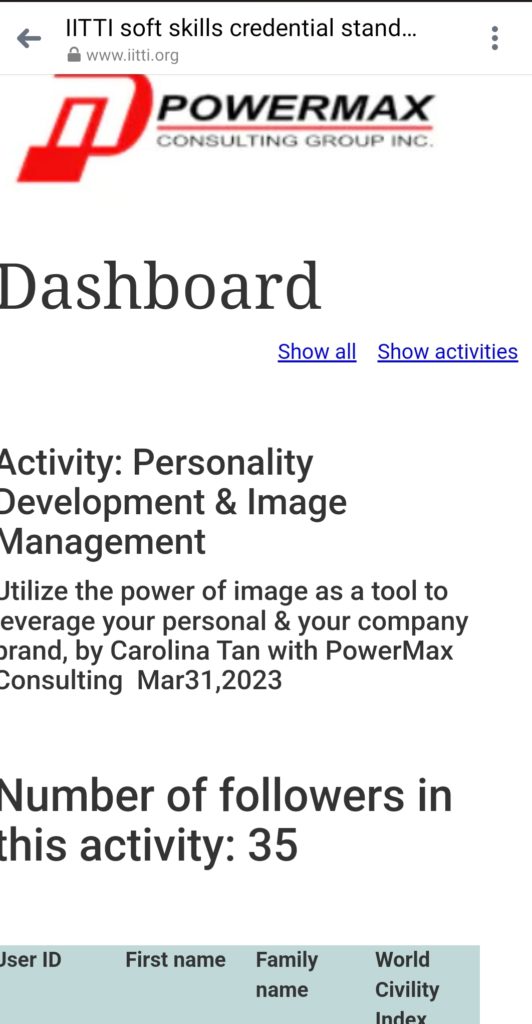 THANK YOU Powermax Consulting Group, Inc. & IITTI World Civility Index for your support!
#TheGlobalStandard
#ESGReporting
#SoftSkillsAreLifeSkills