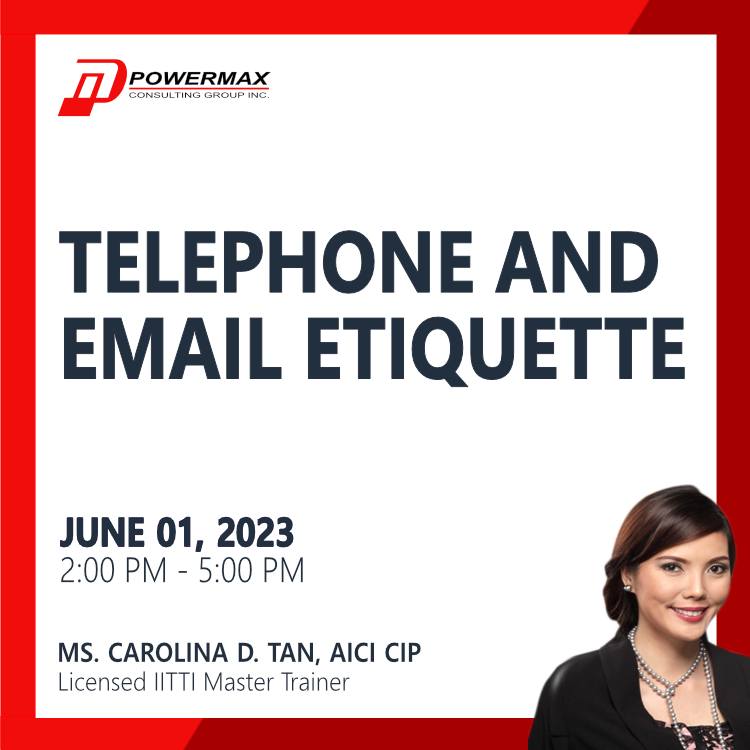 Featuring Licensed IITTI Master Instructor – MS. CAROLINA TAN, AICI C IP
June 01 I 2:00 – 5:00 PM
How do you represent yourself & your business to customers superbly via telephone communication & email etiquette?
How do you seal your greeting, tone of voice, choice of words & close a call that ends positively with clients?
TODAY we are pleased to offer this special online training customized just for Y-O-U!
---
FOR MORE DETAILS, PLEASE CLICK HERE:
---
https://powermaxph.com/product/paid-webinar/telephone-and-email-etiquette-5/