HOW ARE WE MEETING A NEED? With the increase in innovative ideas & growing competition in almost all industries, the best way for any entrepreneur or business to have the edge over existing ones is to SELL THE PROBLEM being solved instead of focusing on the product or services.
Some strategies to consider:
1) HOW IS MY TARGET MARKET AFFECTED BY IT? The more we know about the issues, the more we can draw from our experiences & our ability to meet them.
2) ENGAGE OUR CLIENTS TO EFFECTIVELY ADVOCATE FOR THE OBSTACLE/S WE RESOLVED. Capturing our customers' headaches at the onset of the along process is very important. Going straight to the fix will help get their attention & preserve it. I always remind myself of this "A satisfied client is the best testimony of all."
3) HOW VALUABLE IS THE SOLUTION TO THE PROBLEM? For example – Is it saving year/s of time & further training ahead; effectively building on existing skillset that will qualify for promotions or result to repeat business; property appreciation & growing one's net worth etc. Remember these values are the usefulness or direct benefits of the settlement rendered. Most likely these are efficient, tangible, reducing risks & cost savings to our clients.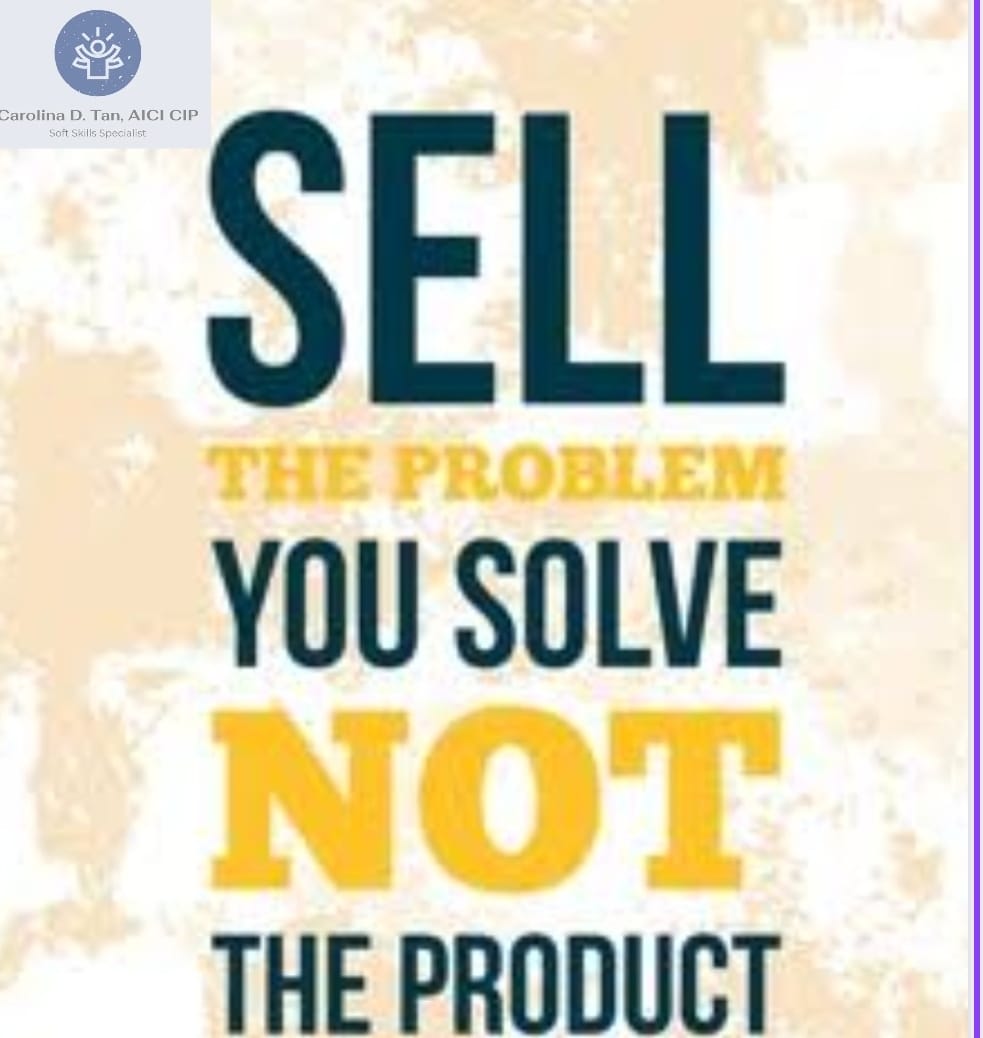 Have a Winning Wednesday!
!
***
Private Coaching. Corporate Training. Online Learning. CONTACT US at +63 917 8549997 or email carol@enhanceyourimage.asia
#AICICertifiedImageProfessional
Like
Comment
Share